Poetry slam navigates through new online platform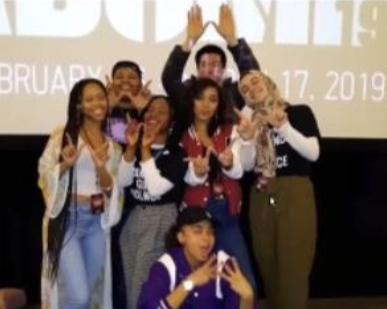 On Tuesday, Sept. 3, the poetry club held their first informational meeting. The
club has been communicating every week over Zoom to discuss the best way to function
through a pandemic. Though classes and some sports have begun in person, some
activities, including the poetry club, are continuing to work and collaborate online.
Under usual circumstances, the Slam team attends different competitions to
showcase their talents and listen to other performers.
"Last year, we weren't able to attend the Louder Than a Bomb (LTAB)
competition in person. Thankfully, they switched digital, so we were still able to
compete, just in a different setting. As for this year's competition, everything is up in the
air, but we hope we still get the chance to highlight some of our incredible writers," said
Senior Noor Mryan, the president of the Poetry Club.
The main concern regarding in person competitions is the risk of spreading the
virus while speaking. According to the CDC, every person, who does not live in the same
household, is required to keep a minimum of six feet distance. Along with this, they are
also required to wear a face mask to protect yourself and others.
Going completely digital is just one of the many adjustments that have had to be
made. Regarding the motivational aspect of quarantine, junior member of the poetry club,
Lauren Peters, said, "I would say that it definitely has been harder to get inspiration to
write during COVID. I think the biggest thing for me is that I base most of my writing off
personal experience, and being at home, there just hasn't been as much going on to write
about."
Meeting with one another via Zoom hasn't been completely detrimental. Peters
said getting back to seeing the club once a week to hear what others are writing and get
ideas has been really helpful. However, many members note the obvious changes.
"
it's much harder to share poems and get feedback because we're not in person.
Usually we'd snap at lines or give verbal cues throughout the poem when someone is
sharing to show support, but now it's not easy to do any more," s
aid Anurathi Madasi, senior. "Club membership seems to be lower this year; we don't have a lot of new members."
The club is sponsored by English teacher Kim Williams and is still open for interested students.
Leave a Comment