Halloween Movies for the Halloween Spirit
With Halloween creeping around the corner, many people like to get into the spirit by watching scary movies. There are many movies people can watch ranging from classics that have been around for as long as we could remember to new releases that will have us on edge this Halloween. Although it might be a little difficult this year with the restrictions of COVID-19, it can still be enjoyed.
Many people don't mind watching the same classic movies every year like "A Nightmare on Elm Street" or "Friday the 13th", but some people are excited about the new releases. Even with everything that has happened this year, there are still quite a few new Halloween movie releases.
"It might be a little more difficult to enjoy these movies this year but not impossible," said Michael Pregantis, junior. "I do understand it might be bad to get a big group of friends like I usually would so this year I'll just have a few close friends that I know are safe so we can enjoy some classic Halloween movies."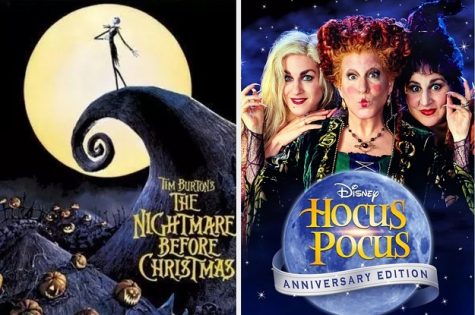 One option for you to be able to enjoy this tradition is watching some of the new Netflix releases. Netflix has announced many new releases to match the Halloween spirit. "The Haunting of Bly Manor", a follow up to "The Haunting of Hill House", was recently released.
"Watching Halloween movies is a thing that's been around for a long time. I have been watching Halloween movies with my families for as long as I can remember," said Danny McArdle, junior. Luckily, due to streaming services like Netflix and Hulu, people will be able to continue the tradition this year happily and safely.
Whether you are choosing to watch the classic movies or the new releases this part of your Halloween should still feel the same as it usually does every year.
Leave a Comment