Is the cheesy romantic comedy "After We Collided" worth watching?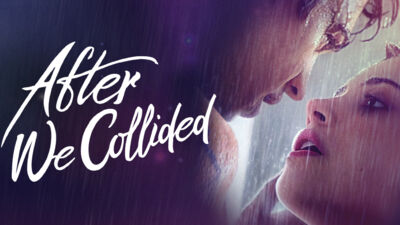 The new film "After We Collided" came out on Friday, Oct. 23 on many different streaming platforms. This story, directed by Roger Kumble, is the sequel to the Netflix romantic comedy, "After." Both movies are based on the book series written by Anna Todd. They tell the tale of a complicated, impulsive love story of two people struggling to trust each other.
As a continuation of the first movie which ended with a lie, "After We Collided" shows us how this played out in both Hardin and Tessa's lives and how each had begun to cope with their separation. Throughout the movie they encounter difficulty keeping their distance from each other.
"I thought the movie was pretty entertaining for what it was, but I don't consider it to be a good or groundbreaking new thing," said Aashna Sawlani, senior.
The movie was a classic romantic comedy, but did have many unexpected twists; there was almost too much packed into an hour and forty-five minutes.
The male lead, Hardin Scott, played by Hero Fiennes Tiffin, struggled with getting over some childhood trauma which was reflected in the overprotective nature of his love. Some might say the movie idealizes abusive behavior, but others think it shows the realities of living with addiction and the hardships of love.
Some questioned if because of his overprotective nature and addiction issues, Hardin didn't deserve Tessa Young, played by Josephine Langford, but others thought they had a special connection despite this.
"I think they are perfect for each other because they both provide characteristics the other one needs," said Phoebe Goebel, senior.
I think that the movie definitely portrays the harsh realities of addiction and the effects it can have in people and their loved ones, but also did idealize it a little bit, almost trying to make it a personality trait.
The main issue I found with this movie was its abundance of inappropriate scenes. While I understand that it was trying to show the nature of Hardin and Tessa's relationship, I feel that many of the scenes could have been removed and the audience would still have been left with the same notion, especially given the setup from the first movie.
"I think there could have been less, but it is important because it is such a huge part of the story. I wish they would've maybe shown a little more of their emotional relationship, but I guess the inappropriate scenes are important to convey that," Goebel said.
I didn't feel that they were particularly poorly done, but others found more issues with them.
"It never really felt natural so that made them more awkward," said Julia Cashman, senior.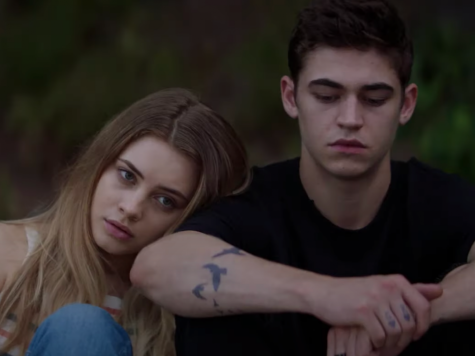 Overall, I thought that the movie could have done without many of them and still conveyed the physical emphasis on their relationship.
As a sequel, a common question is how does it compare to the first. I still liked the first more, but apparently the second more closely followed the book. Depending on whether or not you have read the series this may affect how you feel about it. I found that those who had read the books enjoyed the second more, while those who hadn't liked the first.
"I think it was a step up from the first movie in terms of how the story was supposed to go," Sawlani said.
As for recommending goes, I say if you liked the first one, it is definitely worth a watch.
"It's a fun watch if you're with your friends and you are in the mood for something cheesy," Sawlani said.
I would agree. Unfortunately, not everyone liked it as much as others.
"I hoped it would have had better acting and a better plot," Cashman said.
After We Collided can be found on many various streaming platforms including Amazon Prime, Apple TV, Google Play, iTunes, Vudu, and several more. The movie is also being shown in select theaters, tickets for which can be found on Fandango, but unfortunately is not streaming on Netflix like the first.
Overall, I enjoyed watching it from beginning to end. Hardin and Tessa's steaming romance wasn't revolutionary, but I definitely didn't feel as though I had seen it before. There were lots of loose ends which beg the question: will there be a third? For that, we'll have to wait and see.
Leave a Comment
About the Contributor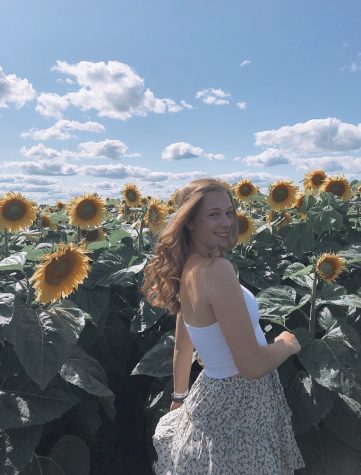 Skylar Penland, Writer
Skylar, a senior, is excited to join the Devils' Advocate Team. She loves dancing and doing yoga. Skylar is an executive member of The Community House's...