"Borat Subsequent Moviefilm" uses familiar satirical beats and new dramatic ones to prove its worth
Borat's second installment may not live up to the first, but it still entertains and sharply critiques American culture over a decade later.
Jagshemash! On Friday, Oct. 23, Amazon Prime Video released "Borat Subsequent Moviefilm: Delivery of Prodigious Bribe to American Regime to Make Benefit Once Glorious Nation of Kazakhstan." It stars Sacha Baron Cohen as the titular character, who hopes to give his daughter Tutar, played by Maria Bakalova, to Vice President Mike Pence in order to make up for the humiliation he brought to Kazakhstan.
The film is a sequel to the 2006 feature "Borat: Cultural Learnings of Make America for Make Benefit Glorious Nation of Kazakhstan." The film was critically acclaimed and currently has a 91% approval rating on Rotten Tomatoes. Cohen created the ideas for the character from 1996 to 1997. After a period of dormancy, the character was revived due to the popularity of another of Cohen's characters: Ali G.
Cohen focuses on Borat's bouts of racism, sexism, and antisemitism to not just criticize the tolerance of it in the United States but also the country's feelings of nationalism and exceptionalism. Cohen's confident delivery as well as the sharp script that provides it is what made the first film so acclaimed. 
"I like the original because it pushed the boundaries and had no restrictions in its creative nature," said Alex Ritter, junior.
The main benefactors of this film, comparably to Cohen's last, are the comedic performances. Cohen channels that same energy in certain scenes in this film. He asks about how many women the United States traditionally puts in one cage, how much propane gas it takes to kill numerous gypsies, and talks about his daughter accidentally eating a decorative baby with very sexual overtones. Thanks to the same successful methods as the first film, they come off as very humorous here as well. They're fast, hilarious, and very well-written.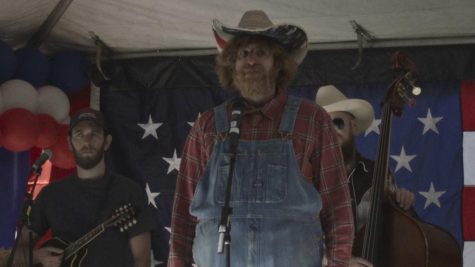 Bakalova also does a very good job at playing Tutar. She starts off as a believer in Borat's egregiously misogynistic lies. She plays off of Cohen well to cement this to the viewer, approaching things in the United States in the same clueless way Borat does. However, her character develops as she comes to learn that what Borat is saying is a lie. She plays this dramatic aspect well too, still carrying confidently clueless comedy with it.
This film, in contrast to the first, focuses more on the modern political climate. Most of the focus of the film is on COVID-19, the presidency of Donald Trump, and today's divisive politics. I found this a good way to justify the making of the sequel. There's no denying that, without changing the satirical beats, the film would come off as more superfluous than it already is. And the film still manages to make these very funny and sharp.
"I didn't like the political nature of the film," said Shreeji Patel, junior.
Where the film falters is in the tone shifts it tries to make. The film takes a more dramatic turn in order to develop Borat's disdain from minorities to people who abuse positions of power. This took me by surprise and was something that I felt missed its target. When re-watching the gears that turn towards the climax and resolution, it feels like the film missed its mark and jumped too much so to speak.
Nevertheless, the film still has a knack for the comedy that has made it so popular and, while having structural issues, still proves its worth as a sequel. Chenqui!
You can watch "Borat Subsequent Moviefilm" on Amazon Prime Video with a monthly or yearly subscription.
Leave a Comment
About the Contributor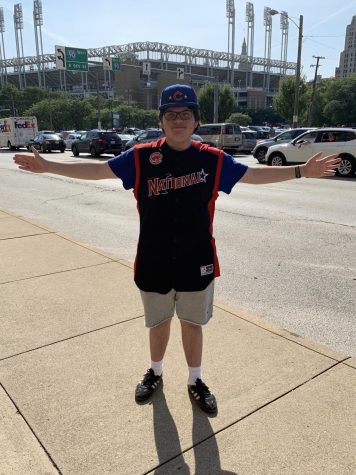 Steven Pappas, Editor-in-Chief
Steven, a senior, is enthusiastically returning to the Devils' Advocate staff this year. He loves to watch the Cubs and analyze statistics in baseball,...