The top 10 Thanksgiving TV episodes to watch
Thanksgiving leftovers are arguably the best part of the national holiday. But, even better than that is re-watching shows that bring back nostalgic memories. Don't know what to watch? Grab a plate of Grandma's famous mashed potatoes, sit back, and relive the most iconic Thanksgiving episodes of everyone's favorite TV shows.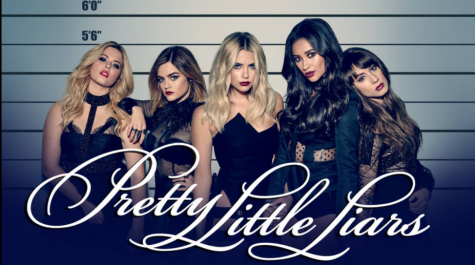 As a pre-teen, there was nothing more thrilling than waiting for the next "Pretty Little Liars" episode to air on cable. Luckily now, fans can skip the wait and binge watch every season on Netflix. This Thanksgiving special is a little less mashed potatoes and Grandma's homemade gravy, but a little more murder and exposed secrets between a group of tight-knit friends. No family argument at the Thanksgiving dinner can beat the high strung drama of this episode.
Stream it now on HBO Max.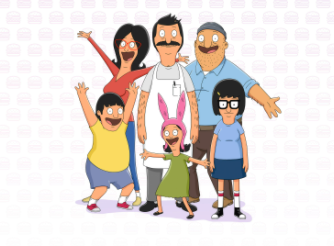 "Bob's Burgers" is a comical adult cartoon show that focuses on the dynamic between a family who owns a burger restaurant. In this Thanksgiving special, Bob Belcher is guilted into letting his landlord "borrow" his family to pose as his own, to impress an ex-lover at his home on Thanksgiving. While the Belcher kids pretend the landlord is their father, and Bob's wife, Linda, poses as the landlord's wife, Bob is forced to pose as the landlord's chef in the kitchen. Feeling ignored by his family, Bob builds a strange companionship with the dinner turkey, and things get weird.
Stream it now on Hulu. 
This Thanksgiving special is known for its post-breakup awkwardness at the dinner table. Roommates Ted and Robin try to rekindle their friendship after not working out as a couple. On a different note, lovebirds and roommates Marshall and Lily get used to their first Thanksgiving as a married couple. While Lily encourages Robin to discuss things with Ted, Ted tries his best to avoid the situation and continue on with Thanksgiving. It's the perfect mix of Friendsgiving and enticing thanksgiving table drama, and yes, slapping is included. 
Steam it now on Hulu. 
Similar to Bob's Burgers, Family Guy can be a guilty pleasure for those who enjoy a humorous adult cartoon TV show. This episode follows the Griffon family's large Thanksgiving gathering of family, friends, and neighbors in their home. While getting ready to eat, an unexpected guest, later announced as Joe's son arrives to tell everyone how he faked his death to escape the army. Watch to find out if Police Officer Joe will follow through with arresting his own son for breaking the law, or if he'll decide to ignore his moral obligations to protect his son from punishment. 
"I love watching Family Guy, and I usually binge the Thanksgiving episodes when I'm on holiday break because they're just so funny," said Patrick McDowell, junior. 
For a good laugh, stream it now on Hulu.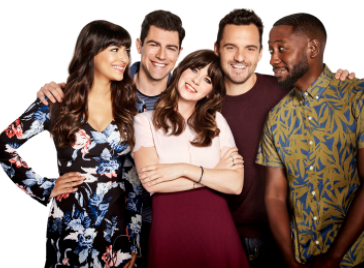 Although New Girl featured several Thanksgiving episodes over its six-season run, season two's turkey day special is arguably the most entertaining. Bouncing off the plot of "Parent Trap", the main character Jess attempts to rekindle the relationship between her divorced parents by inviting them both to her loft, without them knowing the other parent would also be attending. This episode highlights the reality of how having divorced parents can lead to many uncomfortable Thanksgivings. At the same time, it focuses on how the holiday can be even more thrilling spent with friends, making new traditions, and entering the world of adulthood. 
Stream it now on Netflix.  
The first Thanksgiving episode ever aired for the TV series features typical family drama between friends and the family's overstepping Mother-In-Law. After Laurie invites her new friend, Kate, to her family Thanksgiving dinner, Kate attempts to flirt with Laurie's brother, Eric, who is very much interested in the situation. Meanwhile, Eric's mother, Kitty, is busy making a scene about her so-called troublesome Mother-in-law who always seems to get in the way of things. It's an episode special that nails the unkempt Thanksgiving dinner table dialogue when families get together. 
"My favorite part of this show is the family dynamic, it's what makes their thanksgiving episode so intriguing to watch," said Jameson Pecilunas, senior. 
Stream it now on Amazon Prime Video.
Everyone's go-to binge-worthy TV show that is rumored to have some of the best Thanksgiving specials of all time. This comedic turkey day special features the iconic "Friends" characters spending Thanksgiving at Monica's apartment. At the dinner table, the Friends go-over their most brutal but hilarious Thanksgiving memories, from the time Joey and Monica wore the turkey on their heads, to when Chandler's toe was accidentally cut off. It's essentially a recap of all the best moments from Friends Thanksgiving episode specials over the years. 
Stream it now on Hulu.
For everyone who has chaotic, place-to-place, Thanksgiving madness, this episode has your name written all over it. Mom and daughter, Lorelai and Rory, have to split their Thanksgiving at four different households — from the Kim's to Luke's, then Sukie's, and the final destination at Emily and Richard's. Every dinner is diverse with its own cultural cuisine, from deep-fried to tofurkey. Just like every "Gilmore Girls" episode, this Thanksgiving special will leave you with a comfortable feeling of love and a little bit of family drama laughter. 
Stream it now on Netflix.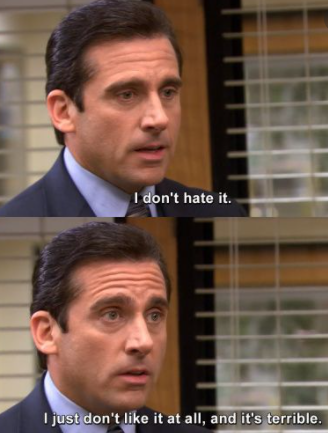 The Office is a much-loved comedy TV series that is a common binge-watch among Central students. Different from the typical Thanksgiving T.V. episode, this special takes place inside the office, where Micheal tries to bring in investors for Ryan's hatching internet company. On the other hand, Dwight set up a hay festival in the office parking lot to celebrate his childhood Thanksgiving celebration. And of course, Kevin gets lost in the hay maze –  per his usual misfortune –  and panics.
Stream it now on Netflix.
The most looked forward to the episode that is aired every year on Thanksgiving day, to watch Charlie Brown and the whole gang get together on Turkey day. Peppermint Patty tricks Charlie Brown into hosting a Thanksgiving dinner at his place with her friends after he had planned on going to his grandparents with Sally. This year, the special aired on PBS and PBS Kids, Sunday, Nov. 22, but if you didn't get the chance to watch it, you can stream it for free on Apple TV through Nov. 27, this Friday. 
"I watch Charlie Brown's special every Thanksgiving, it's my favorite tradition," said Eli Sobecki, senior. 
Stream it now on Apple TV+. 
Leave a Comment
About the Contributor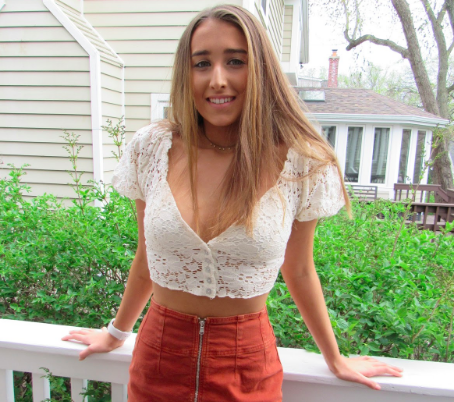 Faedra Charlton Perrin, Writer
Faedra is a senior who enjoys exploring the world and going on adventures with her friends. She loves singing along to country music at bonfires and dressing...