Netflix's "Holidate" sparks Christmas cheer as the holiday season begins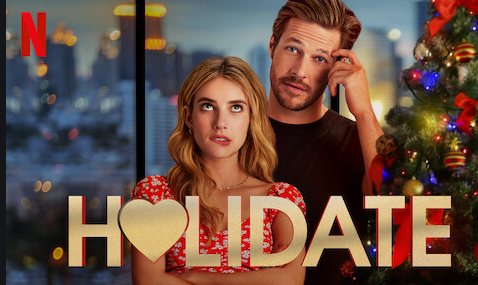 Netflix produced an original movie, "Holidate" that was released on Wednesday, Oct. 28. The film was used to bring out Christmas cheer and spirit by introducing a romantic comedy with lead actress, Emma Roberts, and her co-star, Luke Bracey, as the romantic interest. 
The storyline starts out with Sloane (Roberts), who is someone who constantly gets lectured by her family because she is always single for the holidays. This irritates her; however, her crazy Aunt Susan (Kristin Chenoweth) proposes an idea that gets Sloane thinking.
Every holiday, Aunt Susan brings someone different just to spend time with. There is no commitment and no actual relationship, just someone to spend time with for each holiday such as Christmas, Thanksgiving, and New Year's Eve.
Sloane meets Jackson (Bracey) at a mall, and both of them have had traumatic experiences when it comes to the holidays. Jackson proposes that for each holiday, they can spend time together with each other's families. This seemed like the perfect plan for both because it meant no commitment, just fun, and being together as friends.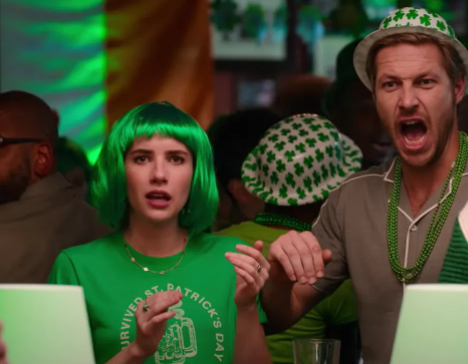 The timeline takes place throughout a whole year from the past Christmas to the next. Sloane and Jackson end up spending New Year's Eve and every holiday after that together. However, in this predictable romantic comedy, feelings arise. 
The pair is a complete opposite attracts situation which makes it a cliche with raunchy punchlines. I did not particularly enjoy this movie because while it was hilarious, the storyline became old very quickly. There was no plot to follow after and because it was very predictable, there were no surprises left. 
"I felt like overall it wasn't my type of movie but I enjoyed the comedic family drama," said Grace Clopton, senior. "The timeline is a little hard to follow as it takes place over the span of a year, but definitely a cute and funny movie for the holiday season."
However, some viewers did enjoy this film because it sparked the holiday season. 
"I thought it was such a cute and funny movie. I like the concept of a 'Holidate' because it lets people have fun without the pressure of feelings and allows them to get to know someone but it avoids the awkwardness of having to be perfect," said Meghan Webster, senior. "I definitely screamed at the ending." 
I would overall give this movie a six-point five out of 10 because I thought the family drama was entertaining and provided some comedic relief. Both actors did have some chemistry between them and I liked the idea of a "Holidate"; however, the storyline was very long and definitely dragged out. 
You can view "Holidate" on the Netflix streaming platform.
Leave a Comment
About the Contributor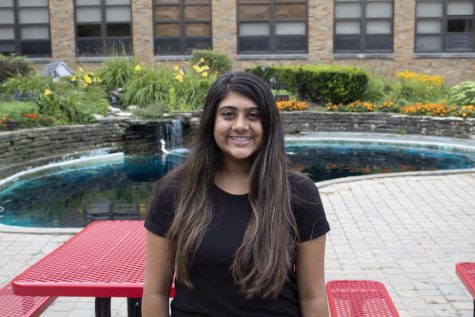 Zoya Anjarwala, Section Editor
Zoya Anjarwala is a friendly senior who is a section editor for Devils' Advocate. She is also a peer leader to her fellow freshmen. She loves to travel,...