Best Christmas movies to watch this holiday season
During the holiday season, nothing is better than curling up with a cozy blanket and drinking hot chocolate while getting ready for a Christmas movie marathon. Here are some of the best Christmas movies to binge on this holiday season with your family. 
"Polar Express," directed by Robert Zemeckis, is a classic Christmas movie where a boy embarks on an adventure on a train named the Polar Express. This movie takes the number one spot because it's magical and reminds me of my childhood. It brings back memories of watching it in elementary school on the last day of school before winter break. 
  2."How the Grinch Stole Christmas"
"How the Grinch Stole Christmas," featuring Jim Carrey, is a classic movie that takes on one of the tales of Dr. Seuss. With a mean green creature who hated the idea of Christmas, this movie teaches a valuable lesson behind the true meaning of Christmas. This movie was also a staple during my childhood, my family and I would always watch this as a tradition of ours. 
"The talent Jim Carrey has through his mannerisms makes the Grinch hated but loved. Also, the work he put in to get the costume on and the training is admirable, not to mention, the amazing acting," said Maia Groom, senior. 
"Christmas with the Kranks" is a Christmas comedy with Jamie Lee Curtis and Tim Allen. The movie takes place in Chicago where the Kranks decide to abandon their Christmas traditions and decide to take a cruise to relax. However, they realize their daughter is coming into town as a surprise and have to put together their annual Christmas party at the last minute. This movie is funny and gives a nice message about the meaning of Christmas and the holiday season. 
   4."Elf"
"Elf" is one of the best comedy movies created during Christmas. Buddy (Will Ferrell) is an orphan living in the North Pole, and we learn about his story of meeting his biological dad. It sparks laughter and hope. Will Ferrell's acting is amusing and entertaining for all viewers. This movie has a wicked sense of humor while also touching on the spirit of Christmas. It earns a solid nine out of 10 stars.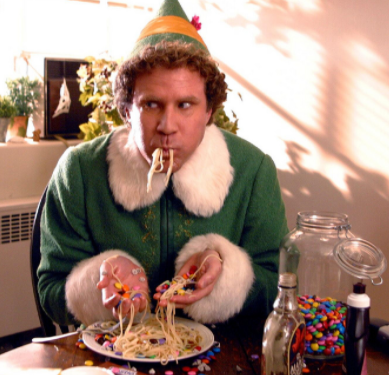 "This movie makes me laugh a lot because of the entertaining scenes and Will Ferrell's acting. It's not like any other Christmas movie and the storyline is completely original. My family and I watch this every Christmas Eve so I cherish it more because of that," said John King, senior. 
5. "Princess Switch"
"Princess Switch" features Vanessa Hudgens, where two women who are lookalikes decide to switch lives for a day. However, the catch is that they fall in love with each other's significant other's. This movie is cute and romantic and reminds me of a simpler time because of the character's actions. 
"I love this movie because it gets me in the Christmas mood and spirit. It's super cheesy and entertaining and my sister and I watch it every year too," said Samara Jacques, senior. 
You can view any of these on all streaming platforms.
Leave a Comment
About the Contributor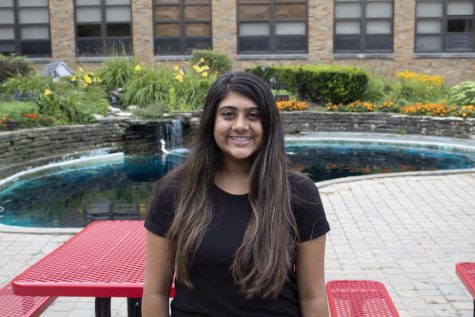 Zoya Anjarwala, Section Editor
Zoya Anjarwala is a friendly senior who is a section editor for Devils' Advocate. She is also a peer leader to her fellow freshmen. She loves to travel,...