Zayn Malik releases his third solo album, "Nobody is Listening"
On Friday, Jan. 15, former One Direction band member Zayn Malik released his third solo album "Nobody is Listening." 
Malik began his music career at the age of 17 when he appeared on the competition television series The X Factor. He was teamed with four other male contestants to form the group act "One Direction", which went on to become one of the most popular boy bands in music history. After leaving One Direction in March 2015, Malik started working on his solo career and launched his solo music career with a demo version of "I Don't Mind," which was leaked online by producer Naughty Boy. Official singles soon followed, including "Pillowtalk" and "It's You." Both of these tracks were featured on his first album, "Mind of Mine," which debuted at number one in both the U.K. and the U.S. in spring 2016 on pop charts.  
"Nobody is Listening" was inspired by his girlfriend, Gigi Hadid, hinting about marriage with lyrics like "But I need you in my life / Yeah you could be my wife for real" and "Only takes a woman to show you what it means to love." Many fans speculate that Malik will soon propose to Hadid. They also have a baby girl named Khai together.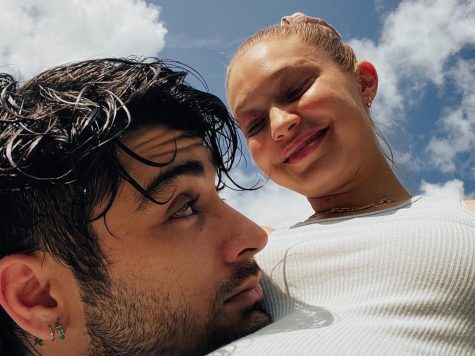 Malik's album incorporates a more R+B style. His departure from his traditional style has received mixed reviews. Personally, I prefer the songs in his previous albums, "Icarus Falls" and "Mind of Mine." They were more upbeat and showcased a broader range of his musical abilities. I felt as though the songs in the "Nobody is Listening" album sounded quite similar and can blur together if you're not paying attention. 
"I think it wasn't his best album, like a lot of the songs weren't my favorites, but there were some good songs like 'Outside,' 'River road,' and 'Tightrope,'" said Masa Abboud, junior. "I think his album is interesting because there's different sounds that I haven't heard from him before, I also think it's really cute because a lot of the songs are about Gigi." 
Malik's last two albums were more focused on suggestive topics in an attempt to transition from his boy band roots into his solo career, whereas now he is moving forward into a new chapter of his life being a father. This is showcased in the lyrics of most of his songs in the "Nobody is Listening" album and especially in "Tightrope" and "River Road." 
Although his new album isn't my personal favorite, others loved it and found his songs to be relaxing and a good difference from his past work. 
"I like this album more than his others. 'Mind of Mine' and 'Icarus Falls' are really good and have good songs of course but this one is different and I like it," said  Maddie Maduzia, senior. "If I had to describe this album I would say very vibey. The beat is really relaxing and his voice is so soothing and chill. It always calms me because of that beat and the way his voice just flows." 
Overall, while not my favorite album, Malik continues to please fans and produce quality music. "Nobody is Listening" showcases a more personal side to Malik and lets his authenticity show. It's currently unclear when his next album will come out. 
You can stream "Nobody is Listening" on most major music platforms such as Apple Music, Spotify, and Amazon Music. 
Leave a Comment
About the Contributor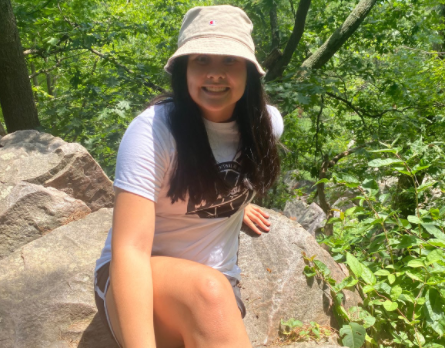 Gabi Camara, Writer
Gabi, a senior, is beginning her first year as a member of the Devil's Advocate team. When not a cross country and track practice, you can find...