"Judas and the Black Messiah" powers through familiar territory with fantastic performances and bedazzling filmmaking
Shaka King's fast-paced direction, Sean Bobbitt's beautiful cinematography, and Daniel Kaluuya and Lakeith Stanfield's powerful performances pave the way for this exigent feature.
On Friday, Feb. 12, HBO Max released "Judas and the Black Messiah" to its streaming platform. The film follows the influence of Fred Hampton (Daniel Kaluuya) on the Black Panther Party (BPP) in Illinois. It does this from the perspective of William "Bill" O'Neal (Lakeith Stanfield), who infiltrates its ranks as a mole for the Federal Bureau of Investigation (FBI).
The film's been mired in development for years, with many iterations of the story in development. The idea for the film originated in 2014 from writers Kenny and Keith Lucas. After a version directed by F. Gary Gray ended in failure, Shaka King, Will Berson, and the Lucas brothers cultivated the final product.
One of the film's strongest weapons in its arsenal are its performances. Kaluuya, who received a Golden Globe for his performance, shines as Hampton. He brings a monumental presence to the otherwise grounded character. It's easy to believe him as both that presence in the battle for civil rights and as the man trying to start a loving family that the film portrays him as. 
The crown jewel of the film's performances, however, comes from Stanfield's portrayal of O'Neal. From the beginning, he's stuck between a rock and a hard place. He has a choice between over six years of jail time for impersonating an officer and car theft, or he can infiltrate the BPP for the benefit of the FBI. This dilemma combined with his declining sense of safety is something Stanfield carries exceptionally. His presence acts as both a foil and comrade to Kaluuya's Hampton while never feeling jarring or tonally inconsistent.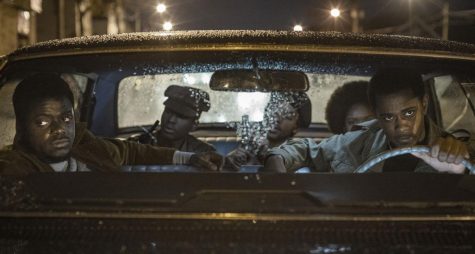 O'Neal's perspective on Hampton's goal to unite the masses gives the film a proper stage to deliver its views from. Its weaker aspects come from its portrayal of Hampton and his interactions with the oppressed. They're less innovative than some aspects of the film, and hence appear noticeably duller. They're still intelligent and by no means poor, but the film really stands out as it views Hampton from O'Neal's conflict. 
From a technical perspective, the film is very well-made. Its cinematography, courtesy of Sean Bobbitt, brings an indescribable richness to the settings of every scene. It elevates the tensions and conditions of Chicago's race relations during that time. Bobbitt's brought the same quality to his other works, such as "Hunger," "Shame," and "12 Years a Slave." When a cinematographer brings that level of quality to a piece, it's easy to go back to any part of the runtime and immediately be entranced into the atmosphere of that time period.
However, it takes two to tango. And, in this case, it's director Shaka King who acts as Bobbitt's dance partner. King brings a fast-paced direction to Bobbitt's world that flawlessly lifts the restless nature of the events. In contrast to director Steve McQueen, whom Bobbitt has worked with thrice, King never takes the time to step back and look around. Instead of creating that feeling of serene despair that's so common in McQueen's films, he marches forwards with the same invigorating beat that the BPP possessed.
The film's release aligns exceptionally well with the ongoing George Floyd protests that have thrust the march towards equality back into the global landscape. With an approximated 15 to 26 million Americans in participation, it's considered to be the largest protest in the United States's history. In just under 10 months, the protests have resulted in wide-spread police reform, removal of numerous memorials depicting racist figures, and reform in mass entertainment.
The film adds to the civil rights discussion from its dialogue about the power imbalance that's held over Black Americans. In O'Neal's situation, he holds almost no control over a conscious action that won't result in serious consequences against him. And how did it start? From the exposition and some inference, it was trying to steal a car to help his poor financial situation.
For every situation where a power imbalance exists, the opportunity for exploitation grows like a furious black mold. Such is the circumstance that has plagued the world for so long and continues to do so. It's hard to watch and look back on the hatred that was so rampant. 
However, as we thrust this feeling into the spotlight, we're able to start healing. And, as we continue to heal, it's easier to ensure that the unfortunate fates of O'Neal and Hampton, the former by suicide and the latter by an intense firefight, never happen again.
You can watch "Judas and the Black Messiah" on HBO Max with a monthly subscription.
Leave a Comment
About the Contributor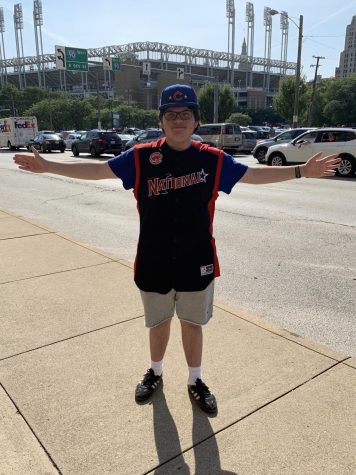 Steven Pappas, Editor-in-Chief
Steven, a senior, is enthusiastically returning to the Devils' Advocate staff this year. He loves to watch the Cubs and analyze statistics in baseball,...