Creative director of Solstice: John Tischke
Senior John Tischke has been the creative director of Central's literary magazine, Solstice, for the past two years. This year's issue of Solstice comes out Tuesday, May 6. This is the day that it will be distributed to those who pre-ordered and it will be available for everyone else to purchase starting on Wednesday, May 7.
A lot of work has gone into this issue. It was started back in September 2020 and was just finished in April. 
"Due to COVID, we were unable to print a physical book like we normally would last year, but now that we're back in school we'll be publishing a hard copy, which I'm really excited about," Tischke said. "Also, we spent a lot of money to print it on really nice paper, so look forward to that. And, if you ask me, this is the best book we've ever made. It's really just a gorgeous magazine."
This is thanks to the hard work of many students and especially John. It is clear after conversing with his sponsor and other members of his team how much they value his efforts. 
"John is a remarkably talented individual, and the creative vision he brought to Solstice as the Creative Director inspired everyone on the staff to take the magazine to the next level," said Ms. Angelique Burrell, English teacher and Solstice sponsor. "In this year's magazine, he challenged the staff to extend beyond the design styles of the past. In doing so, the visual artistry and thematic continuity of this year's magazine truly is monumental."
As creative director, Tischke has seen a lot of the work from the past few years so coming from him that really says something. Solstice aims to showcase students' work and give them a platform for their art and writing. 
"We want to give students an official platform where their work can be published and appreciated on a wide scale," Tischke said. "For many burgeoning young artists and writers, their work is confined to their class or to their home, so we hope that Solstice is able to provide their first taste of something professional, where their work can be recognized and awarded on not only a school-wide, but a national level."
Many students who have been published in Solstice have been recognized and have received awards. On top of that, Solstice is one of only eight publications in the nation to earn a Scholastic Gold Crown. 
The magazine is made up of all sorts of work from photography to art to poetry and short stories. It allows an appreciation for a wide variety of talents from students and creates opportunities for many different students' work to be featured. 
"There's a lot of fantastic work in the book, but if I had to pick something, I'd say Amy Dong's 'Essential Worker' is probably my favorite piece of art, and Stella Dang's 'One-Seventh' my favorite piece of lit," Tischke said.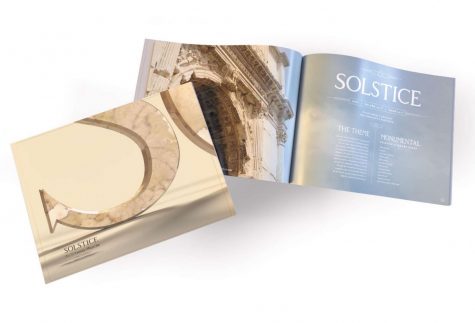 Next year, junior Sara Quiballo will be taking over Tischke's role as creative director.
"It feels incredibly exciting yet bittersweet," Quiballo said. "It's hard to see all your mentors and creative staff go on to new things and leave with such a big task. Though it's also such an amazing opportunity, it feels like such a position of creative freedom and I'm so excited for all the ideas I have–not just for the magazine itself next year, but also the club organization, my amazing staff, and other club leaders."
If Solstice sounds like something you'd like to get involved in, they would love your contributions. 
"To get involved, just watch for an announcement at the start of next year," Tischke said. "All grade levels are welcome and no prior experience is necessary."
The Solstice team meets once a week and is always looking for new designers and writers to join the team. To be published, go to SolsticeD86.weebly.com or email submissions to [email protected]. Solstice takes a wide variety of work including (but not limited to) painting, drawing, photography, sculpture, multimedia, digital, poetry, fiction, and essays. 
We hope all of this has shown you what a great publication Solstice is. Buy your copy starting Wednesday, May 7. 
"Solstice is a great, earnest exhibition of student art, photography, and writing. We really take pride in showcasing student creations in a form as stunning as the work itself,"  Tischke said.
Leave a Comment
About the Contributor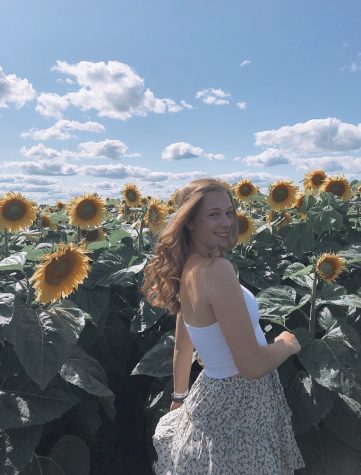 Skylar Penland, Writer
Skylar, a senior, is excited to join the Devils' Advocate Team. She loves dancing and doing yoga. Skylar is an executive member of The Community House's...