TikTok made me buy it
TikTok, an app used for publishing and discovering short videos, is one of the fastest growing social networks. Fashion pieces, beauty products, and gadgets constantly trend on TikTok, influencing many to splurge and purchase new items. 
Tom Ford has done it once again with their glittery, luxurious "Balm Frost." It comes in the shade "Soleil Neige," and gives your lips a pop of color. This balm can reduce chapped lips during the winter months, hydrating them immediately. For a while, TikTok's favorite lip balm was sold out, but it is currently available online. 
"My daughter showed me the Balm Frost, and now I use it all the time. It goes with everything, and it lasts all day," said Joy Poulos, mother of Kaitlyn Poulos, junior.
An ice roller, which can be found at Target and on Amazon, has proved to be sensational. The roller is meant to massage your face.  It's known for its ability to  alleviate morning puffiness and headaches, while minimizing pores. It can be stored in the freezer, and it is a simple, necessary addition to your skin care routine. 
The "Sky Lite" has blown up on Tik Tok, and is a must have. The Sky Lite is easily assembled, and when turned on, it replicates a galaxy onto the wall.
"The Sky Lite has an automatic timer, so I always fall asleep with it on. It helps me relax before bed," said Aadit Bhavsar, junior.
It has several different modes, and can be brought anywhere due to its small size.
Not only do TikToker's rave about Tree Hut's products, but Amazon shoppers do as well. Tree Hut offers a galore of self care items, ranging from lips scrubs to body butters. Their body scrubs are best sellers, as they exfoliate and give your skin a natural, glowy look. Tree Hut products can be found at your local Walgreens and Ulta Beauty.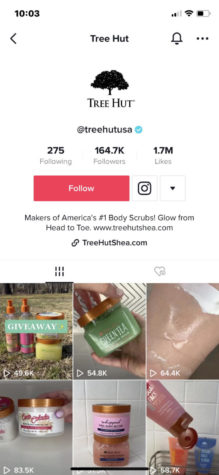 Claw Clips were very present in the 90s, and since then they have made a miraculous comeback. These clips can be worn casually, but also dressed up to fit a sleek, elegant look. You can purchase claw clips in bulk, and there are endless colors to choose from.
"Claw clips are perfect for any occasion. They keep my hair up all day at school," said Frances Schmelka, junior. 
Popular TikTok influencers Addison Rae and Avani Gregg can be seen sporting claw clips in their videos.
TikTok is an outlet for many to express themselves, and for users to hop on with current trends. Whether people are bonding over their favorite item they found online, or browsing Tiktok for more new fads, the app helps many connect with each other.
Leave a Comment
About the Contributor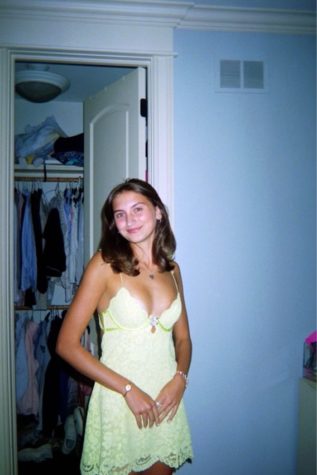 Taylor Levin
Taylor Levin, senior, is excited to be returning to Devil's Advocate as an Editor-In-Chief. She spends most of her time playing tennis for the Hinsdale...