"The Whale" needs to tell one story, not attempt a myriad of them
On Friday, Dec. 9, Darren Aronofsky's "The Whale" was released to select theaters. The film follows Charlie (Brendan Fraser), an English teacher, in his efforts to reconnect with Ellie (Sadie Sink), his teenage daughter, in the last week of his life.
Charlie struggles with binge eating after the death of his partner Alan.  He weighs around 600 pounds and lives a reclusive lifestyle out of shame for his weight, teaching his class online without his camera on. Besides Ellie, Charlie only sees Liz (Hong Chau), his nurse and friend who urges him to go to the hospital, and Thomas (Ty Simpkins), a New Life Church missionary who tries to evangelize Charlie after he finds him near death from chest pains due to complications from Congestive Heart Failure.
Based on Samuel D. Hunter's play by the same name, the screenplay is an analogy of Hunter's life, with Charlie being based on himself. According to an interview with the New Yorker, it details his life during a battle with depression and where he imagined he might've ended up. Clearly personal, Hunter worked alongside Aronofsky during filming. Though varying in editions, Hunter and Aronofsky, director of "Mother" and "Black Swan," both aimed to tell the same story and create the same message. They aimed to humanize a group of people society has constantly dehumanized, forcing audiences to break the spectacle-like lens people living with obesity have been viewed with. From circus shows to "My 600-Lb. Life," this attitude has been consistent throughout history. However, Aronofsky seems to work against himself in this film, playing into the spectacle-like lens and doing more harm than good.
"From what I can gather, there is a lot of controversy surrounding the film," said Miette Morris, junior. "Especially on social media."
As aforementioned, Charlie is aiming to rebuild his relationship with his daughter before he passes. In exchange for daily visits from Ellie, he offers her all the money he has saved up from his years of teaching and to rewrite Ellie's initially failed English essays. Mary (Samantha Morton), Ellie's mother and Charlie's ex-wife, visits as well, after Liz alerts her of Ellie's visits. After kicking out Ellie, Charlie and Mary relive what seems to be Charlie's happiest memory: a vacation the three took to the beach.
In hopes of elucidating the heartwrenching nature of this film, it is clear that Aronofsky had ample time to make his goal of removing the spectacle-like attitude people living with obesity are viewed with. He chose to play into it, ending many scenes that were previously listed with a glorification of Charlie's binge eating. From the increased volume of Charlie eating fried chicken to the dramatic crescendo of the film's score, Aronofsky missed completely. 
Fraser, playing the lead role, seems to take a different approach, focusing on Charlie as one rather than a representation of a whole group of people. This manifests into the performance of a lifetime, acting in a way audiences haven't seen from Fraser yet. Marking a comeback for Fraser, and earning him a five-minute standing ovation at the London Film Festival, he returns to acting invoking not just tears, but deeply rooted pain that's hard to shake.
"I grew up watching Fraser movies like 'The Mummy,'" said Helena Tragas, junior.
Most intrinsic to that emotion is Charlie's love for his daughter. When Ellie first comes to visit, Charlie doesn't force her to sit down with him and have a heart-to-heart. He offers it to her but wants her to decide on her own. Ellie chooses to stay and writes for Charlie what she is thinking: the truth. Much to his enjoyment, Ellie writes a haiku with her classic teenage attitude of "everyone and everything sucks." He adds it to his collection of her works, just beside a middle school book report on "Moby Dick." In the paper itself, Ellie details how she "felt many emotions," juxtaposing her "I hate everything" school of thought.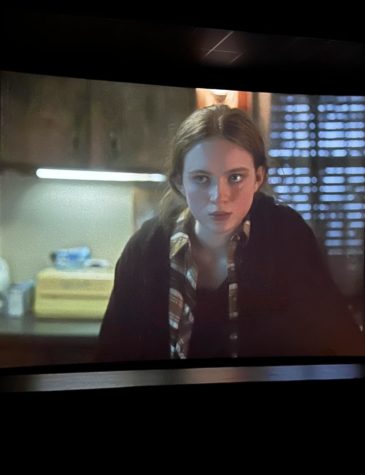 Her mother explains to Charlie that she "hates" her own daughter and believes there is no good left in her, revealing she kept him from Ellie not her from Charlie for fear of Ellie hurting him. Despite all this, including a social media post detailing Ellie's "hopes" of what Charlie's afterlife looks like in hell, Charlie never wavers. Rather, Charlie recognizes that Ellie is more than what her mother believes, proven by the eighth-grade report on "Moby Dick." He takes the last moments of his life to do so; walking without the walker or wheelchair he had previously used towards her, recognizing Ellie's strength and the great future ahead of her that he will not be there to see. Saying what every child wants to hear, Fraser made the audience want to kill Charlie for how much they loved him.
"The ending was brutal," said Ren Pang, junior.
Based on Hunter's original play, "The Whale" is a powerful story of Charlie's attempt to provide his daughter with the support and love she had been needing. It was his chance to, in his own words, "do one thing right in this world." And if he was going to do one thing right, he was going to do it by his daughter.
"The Whale" is playing in select theaters now.
Leave a Comment
About the Contributors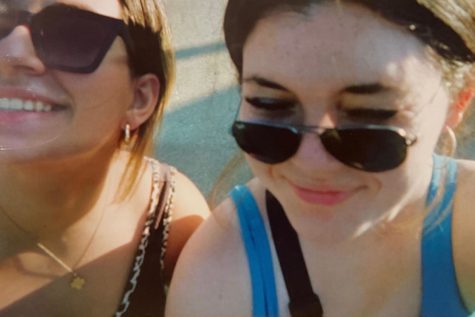 Clara Pappas
Clara Pappas, junior, is excited to be joining the Devil's Advocate staff this year. At school, she is a member of Radio Club and Broadcast Club. Her...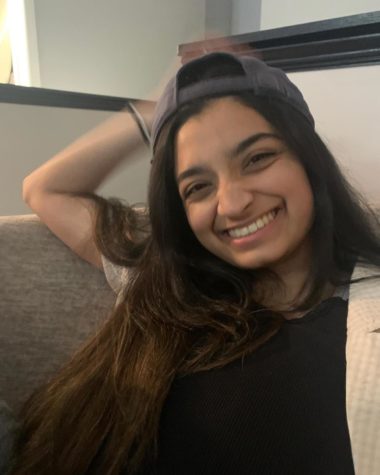 Simrah Qasim, Editor-In-Chief
Simrah Qasim, senior, is excited to be returning to devil's advocate. She loves listening to music, writing, and playing the piano. Along with Devil's...