"Ant-Man and the Wasp: Quantumania" fails to meet expectations
On Friday, Feb. 17, Peyton Reed's "Ant-Man and the Wasp: Quantumania" was released to select theaters. The film follows Scott Lang (Paul Rudd), Ant-Man, and Hope Pym (Evangeline Lilly), Wasp, in their efforts to save the Quantum Realm from Nathaniel Richards (Jonathan Majors), Kang the Conqueror.
Cassie Lang (Kathryn Newton), Scott Lang's daughter, is a political activist who, in a similar nature to her father, struggles with staying out of jail. At a dinner with Hope Pym's parents, Hank (Michael Douglas) and Janet Pym (Michelle Pfeiffer), Cassie Lang reveals she can make contact with the Quantum Realm. Janet Pym is apprehensive about the possibility, urging Cassie Lang to destroy her device. Before she gets the chance to, the group is pulled into the Quantum Realm. 
"It's kinda crazy how Michelle Pfeiffer switched teams," said Helena Tragas. "She was on DC and now she's on Marvel."
Marvel has often followed a "phase formula," announcing groups of films together and releasing them periodically from then. Being a Marvel film, "Ant-Man and the Wasp: Quantumania" is part of Marvel's Phase Four. Announced in late 2020, this film and others such as "Black Widow," "Spider-Man: No Way Home" and "Shang-Chi and the Legend of the Ten Rings" were elected to lead a new era away from the traditional Avengers films. Despite being expected to carry the franchise to a new generation of movie-goers, the film ends up being a traditional action film. Though there is nothing wrong with the classics, Marvel seems to be churning out the same films with different characters, lacking the depth a good action film needs.
"Some of Marvel's last projects…have only explored the surface," said Alex Quintero, freshman.
Introduced recently in Marvel's Disney+ series "Loki," Richards is a scientist who discovered the Multiverse and the possibility of alternate selves. Abusing his power, Richards attempted to conquer as many "verses" as he could. With this goal, he became Kang the Conqueror. In his first Marvel film, Majors delivers. Though being a novice to the action genre, Majors becomes a prodigy. The intensity he brings to the role is necessary for any villain, but especially one whose main storyline is mass destruction. However, there is a lack of sympathy for his character. The screenplay itself has minimal scenes where Richards' outer shell is cracked. As Richards is new to Marvel, this may be an issue that will resolve itself with time, but the issue still remains.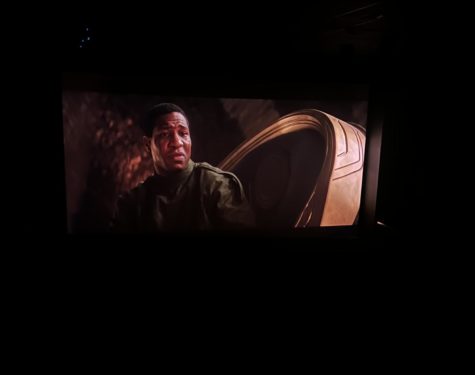 "I hope that his character…will let loose more so [Majors] can use his humor which helps lighten such action packed movies like Marvel's," said Ritvi Khurana.
Teased by a trailer to Elton John's "Goodbye Yellow Brick Road" that could be considered a blockbuster itself, "Ant-Man and the Wasp: Quantumania" doesn't match the expectations that preceded it. Though important to further the storyline Marvel is creating, it is not an essential film in the long run. 
"Ant-Man and the Wasp: Quantumania" is playing in select theaters now. 
Leave a Comment
About the Contributors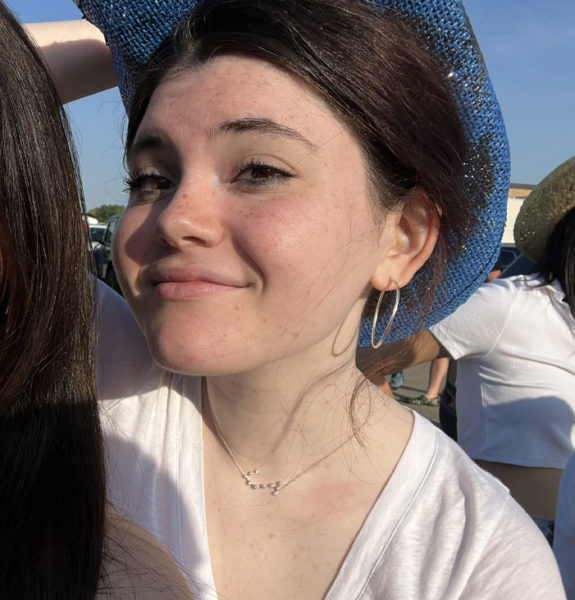 Clara Pappas, Editor-in-Chief
Clara Pappas, senior, is excited to return to Devils' Advocate as Editor-in-Chief this year. At school, she is a member of Radio Club and Link Crew....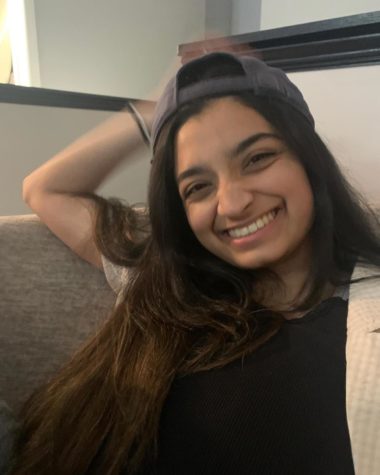 Simrah Qasim, Editor-in-Chief
Simrah Qasim, senior, is excited to be returning to devil's advocate. She loves listening to music, writing, and playing the piano. Along with Devil's...