Season three of Outer Banks hits Netflix
On Thursday, Feb. 23, season three of the Netflix original series  "Outer Banks" was released. The first season came out in April 2020 and the second in June 2021. Fans of the show have been patiently waiting to find out what happens. 
This thrilling show follows the group of pogues, Sarah Cameron (Madelyn Cline), John B Routledge (Chase Stokes), JJ Maybank (Rudy Pankow), Kiara Carrera (Madison Bailey), Pope Heyward (Jonathan Davis), and Cleo (Carlacia Grant) in their quest to find a royal treasure from thousands of years ago. 
Big John Routledge (Charles Halford), John B's father, originally was out to get the gold. Ward Cameron (Charles Esten) was his partner and Big John mysteriously went missing while out at sea together. John B believes that the royal merchant is connected to his fathers disappearance and is determined to figure it out. In the first two seasons, they take on several different adventures while trying to find the gold. The second season ends with the six pogues escaping the Cameron's boat and ending up on a deserted island. For more information on the first two seasons you can go here.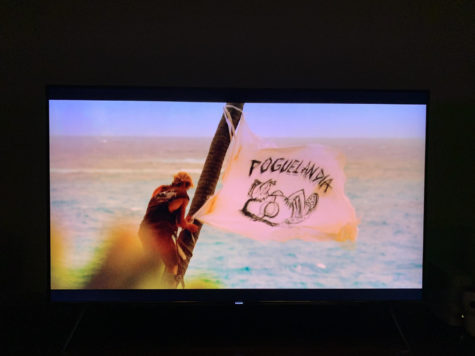 "Season one and two episodes always ended with a cliffhanger so I was always wanting to watch more," said Cailley Walsh, junior. "I'm so excited that season three is finally here." 
To start season three the pogues have to figure out how to get off of the deserted island. When they finally do, they soon realize their life on that island was a lot more simple than it is about to get for them. This season takes very unexpected twists and turns starting with the big reveal that Big John is alive.
From there, the six pogues get split up many times throughout the season and have to find ways to all be together again. John B starts going off with his father, Sarah is on her own with none of her family on her side, JJ doesn't have anyone to go home to after his dad left the island in season two, Kiara (Kie)'s parents want to send her away, and Pope is still set on finding the relation that this gold has to him and his family. 
On top of that there is a lot of drama with the couples on the show and fans have been following along with their favorite "ships."
"I love JJ and Kie together," said Sara Ellithorpe, senior. "They are definitely my favorite characters on the show."
Season three ends with a cliffhanger about another unsolved treasure, so don't worry if you've already finished season three because it has officially been renewed for another season. 
"One of my predictions for season four is that John B and Sarah Cameron won't stay together," said Eli DeLaMater, senior.
If you want to watch or rewatch season three of "Outer Banks," you can go to Netflix. 
Leave a Comment
About the Contributors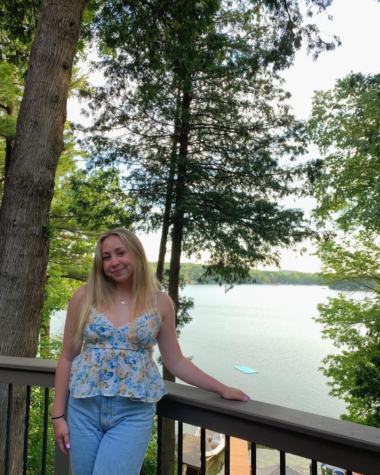 Ellie Ursillo
Ellie Ursillo, senior, is excited to be writing for Devil's Advocate this year. Ellie is a Co-Captain of the Poms team this season and is looking forward...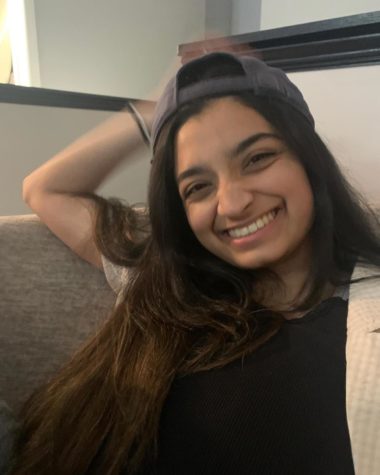 Simrah Qasim, Editor-In-Chief
Simrah Qasim, senior, is excited to be returning to devil's advocate. She loves listening to music, writing, and playing the piano. Along with Devil's...