Books to cuddle up with on a rainy day
As winter morphs into spring, the rain has begun to fall quite consistently. Here are five books I recommend passing the time with while you are stuck inside. Ranging from nonfiction to fiction, this list has plenty of incredible reads. 
The Seven Husbands of Evelyn Hugo by Taylor Jenkins Reid
This book is one of my all time favorites and written by my favorite author, Taylor Jenkins Reid. The Seven Husbands of Evelyn Hugo was published in 2017 and has become extraordinarily popular amongst readers. 
The book follows an up-incoming journalist through the process of writing a tell-all biography about the extraordinary Evelyn Hugo. Evelyn Hugo is perhaps the most famous actress of her time yet the fans know very little about the reality of her life story. 
Many scandalous secrets are revealed as the actress finally fesses up about her path to fame and the mysteries of Hollywood. 
Rock Paper Scissors by Alice Feeney 
Published in 2021, Rock Paper Scissors is a thriller about a struggling couple that embarks on a trip to Scotland after winning a work-raffle. Mr. Wright is face blind and fails to recognize his friends and family and even himself. 
"It's unlike any other book I've read and the ending was so unpredictable I was very surprised," said C.C. Huber, senior. 
Both characters know that this stay in the woods, approaching an anniversary, will make or break their marriage. Someone is lying and the truth will be unraveled. 
Atomic Habits by James Clear
Atomic Habits is a nonfiction book packed with evidence based strategies for success. James Clear walks readers through the fundamental steps of breaking and building habits to create a positive lifestyle. 
Each tip is accompanied by evidence of true stories and psychological research. Although nonfiction can sometimes be a bore, this book is wonderfully written in a lighter format that keeps you engaged. 
I'd recommend this book to anyone as it provides extremely practical and useful information that everyone should incorporate into their daily lives. 
Daisy Jones & The Six by Taylor Jenkins Reid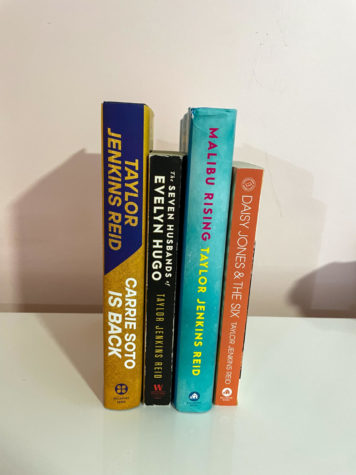 Yet another recommendation by Taylor Jenkins Reid, this book is similar in the sense that it follows the recall of California success. Daisy Jones & The Six is unlike any other book I have ever read because the entirety of the book is written in an interview format.
"The characters were all very dynamic and the setting of a 1970s rock scene added to the flashiness of the story," said Erica Driscoll, sophomore. 
The interviewer is interviewing a famous 1970s rock band about their rise to fame as well as plenty of band drama. 
If you are a fan of Fleetwood Mac, it is suspected that the fictional group, Daisy Jones & The Six, is based on the real band, Fleetwood Mac. Also interesting enough, is the fact that Taylor Jenkins Reid intertwines the characters in many of her books. So, if you are also reading The Seven Husbands of Evelyn Hugo, Malibu Raising, or Carrie Soto is Back, expect guest appearances of some of the characters.  
The Glass Hotel by Emily St. John Mandel
Published in 2020, The Glass Hotel is a fictional mystery about a brother and sister duo who get involved with a crooked hotel magnate whose Ponzi scheme destroys the lives of his investors.
It is recommended that after reading this book, you should immediately follow it with another Emily St. John Mandel short novel, Sea of Tranquility.
"The connections between these novels are best enjoyed if you read them in this order, this one-two punch was one of my favorite reading experiences this past year," said Myles Laffey, Hinsdale Central librarian. 
With the rainy weather in mind, consider these highly recommended books, all of which can be found at Barnes and Noble.
Leave a Comment
About the Contributors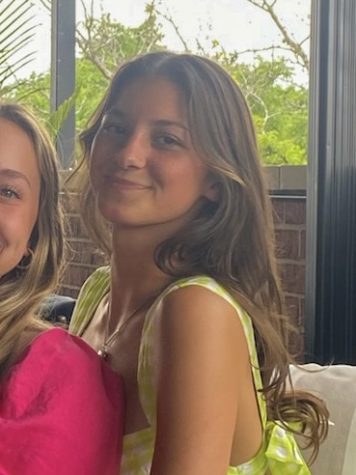 Amanda McLaughlin
Amanda McLaughlin, senior, is so excited to be working on the Devil's Advocate news website this year as a writer on staff. Amanda has been on the HC...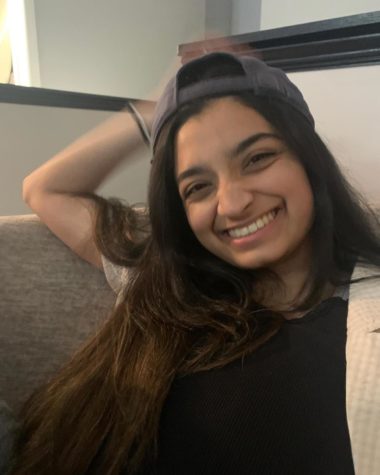 Simrah Qasim, Editor-In-Chief
Simrah Qasim, senior, is excited to be returning to devil's advocate. She loves listening to music, writing, and playing the piano. Along with Devil's...