The best shows to binge watch over spring break
Whether you're at home with nothing to do or traveling for hours on end, you need a good show or two to fill your time this spring break. These shows are perfect to binge watch this coming week as they have interesting storylines, well-developed characters and, most importantly, a lot to watch.
"Daisy Jones & The Six"
"Daisy Jones & The Six" aired March 3, adapted from the novel by the same name. The show follows Jones (Riley Keough) and Billy Dunne (Sam Clafin), the lead singers of the band Daisy Jones & The Six, in their tumultuous relationship and how it affects their band. Loosely based on the band Fleetwood Mac, Jones and Dunne's relationship is similar to Stevie Nicks and Lindsey Buckingham's infamous relationship, creating rifts in the band and in Dunne's personal life with his wife Camila Alvarez (Camila Morrone). 
"I love the music, especially the '70s style of it," said Reagan Scott, sophomore. "I also read the book and love how they adapted it."
Though you don't have to be a fan of '60s and '70s' style or music, the show is really a celebration of it. Jones earns her claim to fame with Joni Mitchell-esque folk music and even dawns Keough's grandfather Elvis Presley's guitar strap from his "'68 Comeback Special." However, Keough earns her place as lead, commanding the screen as the titular character. She compels the audience to simultaneously love and hate her, making Jones far from a one note character.
"The Last of Us"
"The Last of Us" is a post-apocalyptic show following Joel (Pedro Pascal) and the teenage Ellie (Bella Ramsey) after a pandemic outbreak. The two meet various familiar faces, such as Nick Offerman as the reclusive Bill and Storm Reid as Ellie's best friend Riley, who generally get their own episode to lead. 
"I love the theme about how even in an apocalypse world…love is still the most important thing," said River Collis, senior.
Pascal and Ramsey share the limelight evenly, both shining brighter with every episode. However, the key to their success is their relationship, healing from past traumas together. The two had both faced indescribable pain and loss but end up finding solitude in each other, moving on and forward together.
"You"
"You" follows Joe Goldberg (Penn Badgley), a serial killer, who forms extreme obsessions with various women he stalks. The show is based on the novels "You," "Hidden Bodies" and "You Love Me" by Caroline Kepnes. On its fourth season, the show has seemingly reached its peak intensity, which is almost hard to imagine after the tumultuous first, second and third seasons.
"You" is almost too horrifying to look away. The main factor that makes the audience want to return is the hope that Goldberg's girlfriends can escape him and survive. It's hard to help yourself from hoping for the impossible, but I will always find myself rooting for Goldberg's downfall. 
"Gilmore Girls: A Year in the Life"
"Gilmore Girls: A Year in the Life" followed the cult-classic "Gilmore Girls," airing thirteen years later on Nov. 25, 2020. It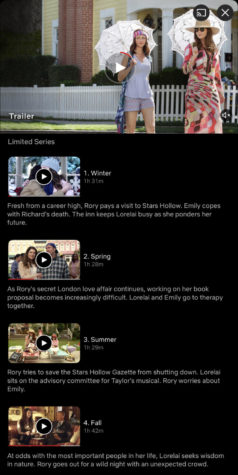 follows mother and daughter duo Lorelai (Lauren Graham) and Rory Gilmore (Alexis Bledel) dealing with life after the death of their father and grandfather. Rory Gilmore tries to make her career in journalism pan out while Lorelai Gilmore deals with her relationship with Emily Gilmore (Kelly Bishop), her mom, and Luke Danes (Scott Patterson), her boyfriend.
"I liked seeing Lorelai and Luke's relationship progress," said Ren Pang, junior. 
This show is a nice visit to the beloved characters of Stars Hollow. "Gilmore Girls: A Year in the Life" takes viewers through quite literally a year in their life. Though the homey feel of "Gilmore Girls" might be impossible to replicate, the show gives it a good go. It does a nice job tying up loose strings from the original and leaves the audience with even more questions, making it perfect for another reunion to take place.
Each show is perfectly captivating to binge watch and most importantly available for streaming this next week. "Daisy Jones & The Six" can be found on Amazon Prime Video, "The Last of Us" can be found on HBO Max and "You" and "Gilmore Girls: A Year in the Life" can both be found on Netflix. 
Leave a Comment
About the Contributors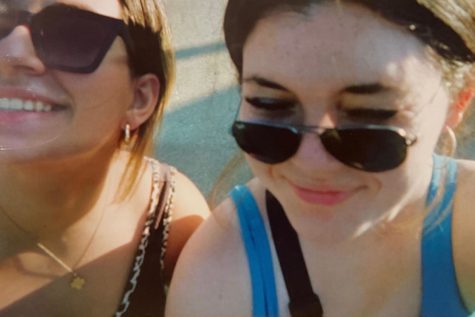 Clara Pappas
Clara Pappas, junior, is excited to be joining the Devil's Advocate staff this year. At school, she is a member of Radio Club and Broadcast Club. Her...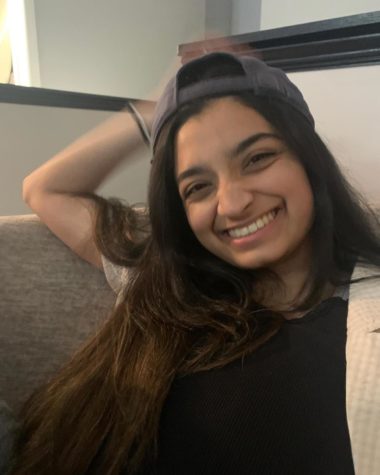 Simrah Qasim, Editor-In-Chief
Simrah Qasim, senior, is excited to be returning to devil's advocate. She loves listening to music, writing, and playing the piano. Along with Devil's...