Five movies to look forward to this summer
Sometimes when it's too hot outside, there is nothing better to do than curl up in a cool movie theater with an Icee and some popcorn. Here are five movies being released this summer to look forward to. 
"Oppenheimer"
"Oppenheimer," directed by Christopher Nolan and starring Cillain Murphy, follows physicist J. Robert Oppeheimer and a team of scientists as they create the first atomic bomb for the Manhattan Project. 
While "Oppenheimer" is said to be a very well done feature film, most of its publicity has to do with its very well-known director and cast. 
"Christopher Nolan has really made a name for himself as a director, so people are going to see 'Oppenheimer' no matter what," said Jim DiDomenico, film studies teacher. 
The historical aspects of "Oppenheimer" is another plus. 
"We learned the history behind the Manhattan Project in AP US History so I think that it will be interesting to see in a film format," said Annie Fischer, junior. "My APUSH teacher said that they even plan to watch Oppenheimer in class next year." 
"Oppenheimer" is being released to theaters on July 21. 
"Barbie"
Everyone knows about Barbie, but this new movie adaptation starring Margot Robbie and Ryan Gosling tells the story of Barbie when she is forced to leave Barbie Land because of her imperfections. This new Barbie movie, directed by Greta Gerwig, follows Barbie in the real world. 
There are concerns about the new movie being an almost two hour commercial for Mattel's Barbie. 
"I feel like Greta Gerwig, as a director, is somebody who has a sensibility to not necessarily fall into that trap of total exploitation," DiDomenico said. 
"Barbie" is also heavily anticipated because of its cast lineup and the big names present on this list. 
"Michael Cera, my favorite actor, is in it so I'm really excited to see it," said Elizabeth Zock, junior. 
Greta Gerwig's "Barbie" is being released to theaters July 21. 
"Spider-man: Across the Spider-verse" 
In this sequel, Miles, Brooklyn's friendly neighborhood Spiderman unites with Gwen Stacy, or Spiderwoman, and is launched across the multiverse where he meets a so-called Spider-Society. 
"I saw 'Spider-Man: Into the Spider-verse' and I really liked the style compared to most other superhero movies,"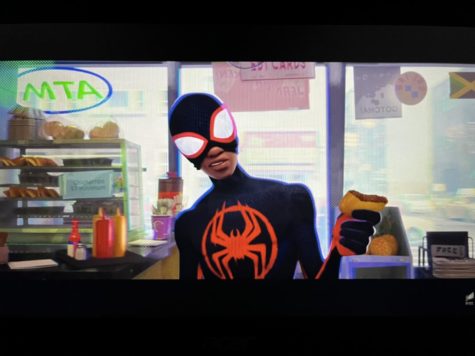 Fischer said. "It had a very retro feel."
"Spider-man: Across the Spider-verse" will be available in theaters on June 2. 
"Asteroid City"
This new Wes Anderson film takes place in a desert town in 1955, where a junior space cadet convention was held. But world-changing events end up disrupting the itinerary of this event. 
"I like a lot of other Wes Anderson films, like 'Moonrise Kingdom' and 'The Grand Budapest Hotel', so I'm hoping 'Asteroid City' is able to match up to those films," said Sophia Berends, junior. 
Wes Anderson is another director with an already large following. 
"Anderson is one of those directors that still has a poll like that which is really amazing," DiDomenico said. 
"Asteroid City" will be available in theaters June 16. 
"Indiana Jones and the Dial of Destiny"
Harrison Ford stars in yet another Indiana Jones movie. Set in 1969, this film shows Indiana battling ex-Nazi's who are running the moon-landing program. 
While Indiana Jones as a series still has a large fan base, some claim that they have taken the series too far. 
"'Indiana Jones' is a good example of not letting a good thing go," DiDomenico said. 
But nevertheless, the new movie will get a lot of attention because of the series' recognition and Harrison Ford's name. 
"Indiana Jones and the Dial of Destiny" will be in theaters on June 30. 
For more information on movie releases, click here.
Leave a Comment
About the Contributors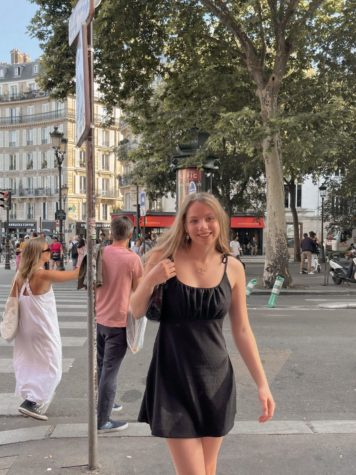 Rachel Brugge
Rachel Brugge, senior, is excited to continue writing for Devil's Advocate. She loves fashion, traveling, art, and 90's punk rock. Along with Devil's...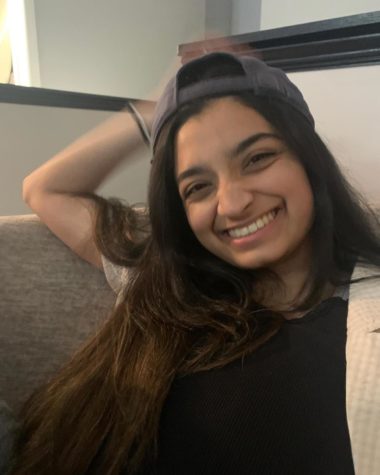 Simrah Qasim, Editor-In-Chief
Simrah Qasim, senior, is excited to be returning to devil's advocate. She loves listening to music, writing, and playing the piano. Along with Devil's...