Starbucks summer drinks review
On May 9, Starbucks introduced two new summer beverages, a cake pop, and packaged coffee.
"Starbucks always has new drinks on rotation and I'm happy they finally started their summer drinks," said Emilija Ivanauskaite, senior. 
As school comes to a close,  I wanted a taste that reminds me of summer.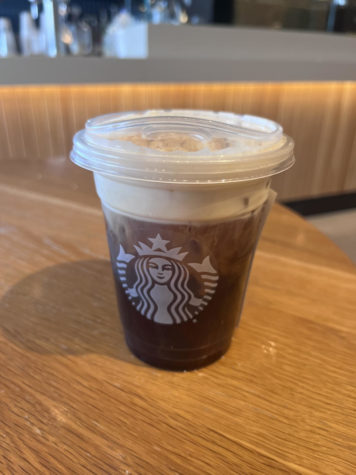 White Chocolate Macadamia Cream Cold Brew: 9/10
For my usual coffee order at Starbucks, I get an iced vanilla sweet cream cold brew. I was very excited to try it but also apprehensive about the macadamia flavor. I thought that all of the flavors blended smoothly in my mouth as the cream mixed with the cold brew. The white chocolate added sweetness to even out the bitterness of the cold brew. The macadamia flavor added a nutella-like flavor and the toasted cookie crumble added a nutty crunch. It's the perfect blend of sweet and savory. I would definitely add this to my daily drink rotation.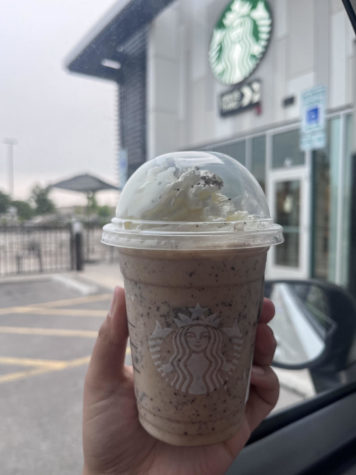 Chocolate Java Mint Frappuccino: 6/10
 I'm indifferent to the mint flavor and I thought this drink was refreshingly sweet. The thing I enjoyed the most were the chocolate cookie mint sprinkles on top, they were nice and crunchy while keeping the fresh mint flavor. The drink wasn't overpowered with mint but it was definitely an undertone in each sip. I wouldn't personally pick this up on the regular, but I would recommend it to people who like mint.
"It's a really good twist on the java chip frappuccino, especially if you like mint," said Ava Baca, senior.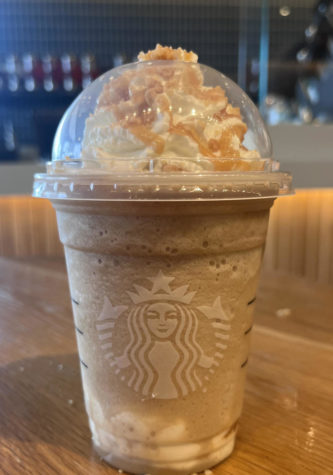 Caramel Ribbon Crunch Frappuccino: 7/10
Although this drink may not be a new summer flavor this year, it was a new summer flavor in 2013. I love anything caramel or butterscotch, so I was eager to try this drink. It was basically a caramel milkshake, and it tasted just like it. It was too sweet for my liking and there was no other flavor to bounce off of the candied caramel. I would definitely recommend this to milkshake lovers and sweet tooths.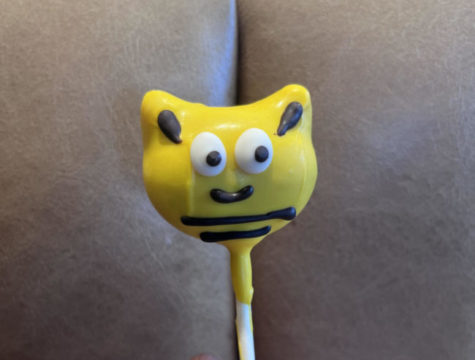 Bumblebee Cake Pop 5/10
This cute, yet creepy bumblebee was soft and moderately sweet. It had its classic vanilla flavor, commonly used for all of Starbucks' cake pops. Ultimately, the only new thing you're buying is the yellow frosting and beady bumblebee eyes. I thought it was decent for the three bites it took to finish it and it paired greatly with my coffee. I would recommend this to those who love Starbucks' cake pops, especially the new designs. 
"I don't usually get cake pops but the creepily cute bumblebee may give me a run for my money," said Zayna Abdeldeen, sophomore.
Overall, I think the new summer items are nice and generally likable for anyone.  I'm sure everyone will be able to find an item they like from this summer release. 
For more information about Starbucks' featured drinks, click here.
Leave a Comment
About the Contributors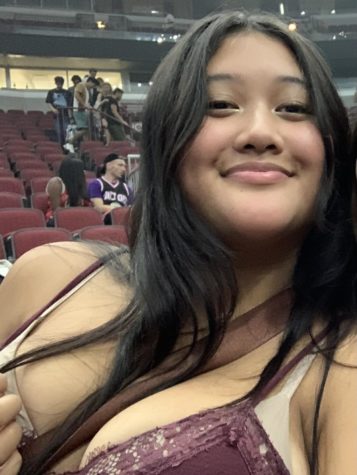 Ella Songco
Ella Louise Songco, senior, is excited to be a contributor for Devil's Advocate this year as a writer and photographer. She spends most of her time babysitting,...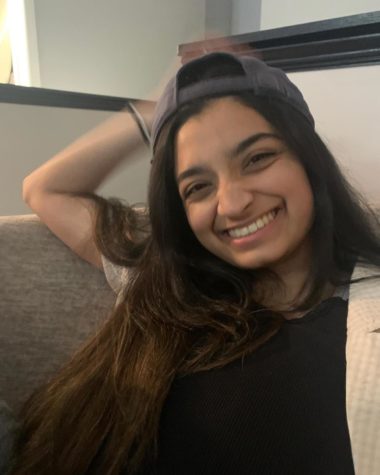 Simrah Qasim, Editor-in-Chief
Simrah Qasim, senior, is excited to be returning to devil's advocate. She loves listening to music, writing, and playing the piano. Along with Devil's...