Person of the Day: Marika Cusick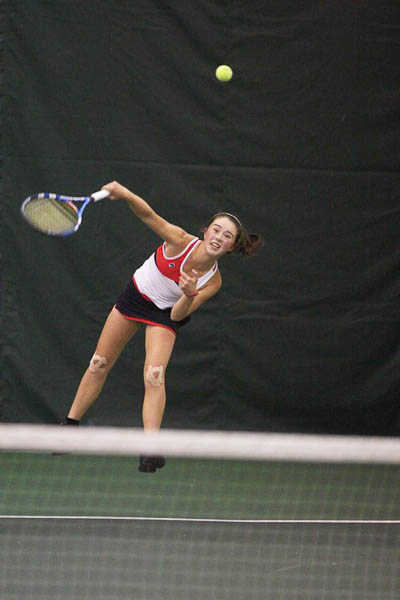 Ever since she was a girl, Marika Cusick, senior, knew that tennis was the sport for her. Eleven years later, she finds herself with two doubles state championships under her belt and competing with the top tennis players in the country.
Cusick won the IHSA tennis state tournaments in 2010 and 2011. Besides high school tennis, Cusick takes part in the United States Tennis Association's tournaments all throughout the year. "The fact that I get to compete with the girls in the U.S. Open is really cool," Cusick said. Cusick practices everyday from 2:15-6 p.m.
As a senior, Cusick prepares for the college recruitment process ahead of her. "I'm looking to play for a Division 1 school, which is really exciting for me," Cusick said. However, Cusick continues to seek improvement in order to compete in the NCAA tournament, which is her ultimate goal.
Along with her rigorous tennis practices, Cusick maintains an all-honors schedule. As soon as her practice is over, she rushes home and hits the books. In order to play well and do well in school, she must manage her time and go to sleep early for a good practice. "It's tough, but it's worth it," Cusick said.
Leave a Comment