Students participate in cultural dancing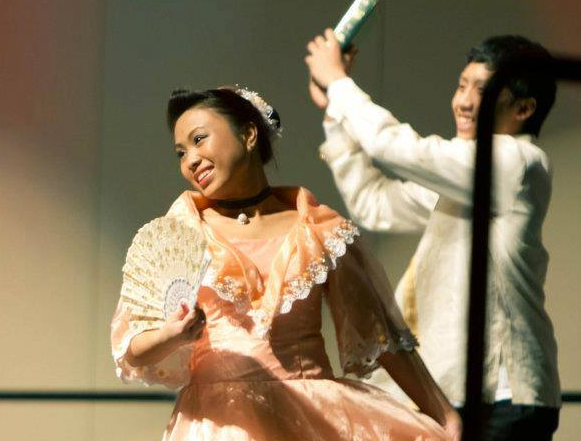 When Simran Jobanputra, junior, gets ready for dance class, instead of lacing up a pair of ballet or tap shoes, she puts on a set of bells to dance in. These bells are part of the attire for classical Indian dancing. Jobanputra participates in this type of cultural dancing, specifically called "Kathak".
"I have been dancing since about fifth grade," Jobanputra said, "Currently I dance with Tarana Kathak dance academy."
Jobanputra no longer competes, but she does perform and teach dance.
"Right now, I teach classical [dance] to little kids," she said, "and [I] mostly do recitals, which take place at several performance theaters in the Chicagoland area."
According to Jobanputra, she plans to pursue dance while she is in college and perhaps join one of the dancing teams.
"Dance was something that I always had a passion for, and there is lots of family influence," Jobanputra said.
Other students also participate in cultural dance, including Mikayla Delson, senior, who practices Filipino fold dancing.
"I started dancing in second grade after seeing a Filipino dance group perform," Delson said. "I wanted to be on stage and meet people from my same race."
Delson has been part of multiple dance groups, including one called "Samahang Kapatid".
"After that, I've danced in three other dance groups. Today, I'm not as active in Filipino dancing, yet I still do performances here and there," Delson said.
Although she does not dance competitively, Delson has performed at occasions that include Disney World, Chicago's Thanksgiving Day Parade, school events, weddings, reunions, and more.
"My favorite part about dancing is that I get to perform for people," Delson said, "I love sharing my culture through dance and seeing the reaction of the audience."
Like Jobanputra, Delson also teaches many younger kids how to dance.
"I hope to encourage kids to learn about their heritage and keep in touch with their roots," Delson said, "Never forget where you came from."
Leave a Comment