Pocius: part of two worlds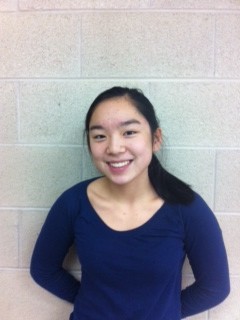 Claire Pocius, junior, remembers her freshman biology class's genetics unit. She remembers learning about genes and heredity and why children look like their parents. But growing up, Pocius was never told that she looked like her parents because she never inherited their genes. Pocius, like other students around the world, is adopted.
Pocius was adopted shortly after she was born. Her parents took a 15 hour flight to Tongshan, a part of China, with the Sunny Ridge adoption agency. They went along with other families that were going to adopt. At Tongshan, her parents first met Pocius, who was then named Chen Jao Mao, and they named her Claire.
"My parents tried adopting domestically first, but it was too long of a process. So they ended up adopting from China," Pocius said.
Being adopted, Pocius feels as if she is part of two different cultures: American and Chinese. For example, she celebrates both Christmas and Chinese New Year. She practices Chinese customs like getting little red envelopes on Chinese New Year that have money and represent good luck for the New Year. She also eats Chinese food.
"I feel like I don't fit in completely with either culture. But there are definitely aspects of both cultures that I identify with," Pocius said.
Since her adoption, Pocius has not been back to China but would like to visit some time.
"I'd like to go back [to China] and see the country. I'd really like to visit the Great Wall," Pocius said.
Leave a Comment