'DBurt' finishes his business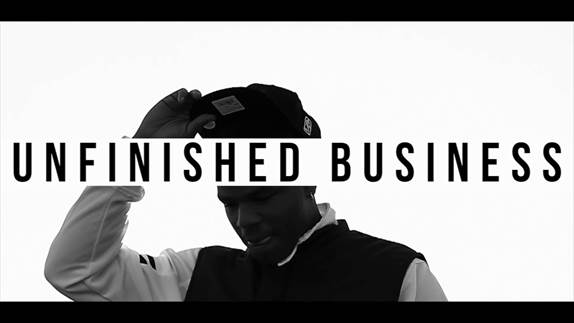 Darius Burton, senior, released his first music video single Dec. 7.
The rap-track is titled "Unfinished Business" and it features Burton under his stage name, "DBurt." Produced by Pat Foley, senior, the video became viral at Central, accumulating several hundred views in the first few days after production.
All the attention did not fall on deaf ears. Burton noticed and was flattered. "It kind of felt good that I got a lot of views," Burton said. "Most people think I got talent, so… I wanted to do the video."
Burton was happy with Foley's production. "My man, Patrick Foley… he actually did a great job making the beat… making the right stuff for it," Burton said.
The music video was shot at Dickinson Field. Burton enjoyed the making of the video. "[It was] a fun time, just kicking it with people, laying down rhymes…"
Burton also addressed the meaning of the song. "I was thinking 'Unfinished Business' because… I need to get everything out of my mind that I wanted to say… but it's like hard, and so I feel like I can do it through music," Burton said. "I feel like my best way to get my words out would be through music."
If the opportunity presented itself, Burton is enthusiastic about continuing to make more music. "If I had the opportunity, I probably would take it a little bit [further]. I think I could get it produced by someone… if I keep making more music and just getting better and better."
Burton has not been contacted by any producers as of yet; however, that has not slowed down his ambition. "I think I'm going to do a few more tracks. I think I'm going to spend some time with it, keep going back. I don't think I'm done yet. I think I've got more left in me."
Leave a Comment