A Central legend: The origin behind the Voortman chant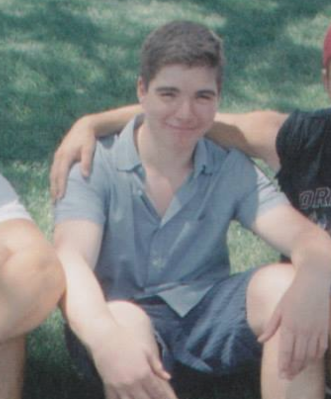 It is heard at every basketball game, pep rally, and school assembly – usually after the National Anthem. The "USA" chants die down, the crowd hushes and the seniors begin their strange, iconic chant.
"Voortman! Voortman! Voortman!"
The chant builds and crescendos before dying down once more, leaving all those unaware of the legendary chant puzzled.
The chant is actually inspired by a student at Central. "[Adam Voortman] is a well known senior with a chantable last name," said Max Krohn, senior.
Adam Voortman has been hearing his name chanted for years now. He doesn't take it personally. "[It's] something I have literally no control over," Voortman said. "I neither support it nor does it bother me."
The exact beginning of this tradition is not clear, but recently it has been traced back to senior Trevor Paul.
"I started saying his name a lot in middle school, and it caught on. It continued into high school," Paul said. Soon, many students began to follow Paul's lead, and the chant was born.
Early on, the chant made its way into several different school events, including Hinsdale Middle School's eighth grade graduation. "During our graduation song, which was Forever Young, we sang 'the music's for the Voortman' instead of 'the music's for the sad man,'" said Zachary Wilder, senior. The chant then graduated to high school along with current class of 2014.
As the class of '14 has evolved through high school, the chant grew in cult-popularity. By Junior year, Voortman's name began appearing in other mediums. "Junior year, Brian [Allen, senior] made his nickname 'Voortman' in the newspaper when they put the pictures of the football starters in the newspaper for the preseason," Paul said.
Today, the chant continues stronger than ever. During the recent boys' basketball playoff run, there were times in which Central's 200 or so students were simultaneously belting out "Vooooortman! Vooooortman!"
While Voortman harbors unenthusiastic feelings of the chant, other students remain excited about the tradition.
"Voortman is a legend—that's why we chant his name," Allen said.
Leave a Comment