Students participate in 24 Hour Relay
Tents were scattered around the center of Dickinson Field. Numerous high school students walked around the track, while others played games of tag or made friendship bracelets. This was the site of the Hinsdale Central 24 hour relay.
The 24 hour relay was this Saturday and Sunday on the football field. Teams of students walked around the track to help raise money, and they even slept overnight in tents set up on the field.
"I was on team Let's Help Out," said Ryan Albelda, junior. "We did a lot of running because the team consisted of many members of the track/cross country teams."
After setting up the tents, the teams took their places at the starting line and were ready to begin. Lunch and dinner was served, and some students' parents dropped off blankets and food throughout the day. Each team was required to have a chaperone.
"There are chaperones for each team. They don't do much," Albelda said. "They just make sure the students on the team are okay. The adults that run the event help serve us dinner and make sure we don't leave and people don't come in."
Many of the teams' members took shifts when doing the relay. A few members would walk for thirty minutes, and then switch.
"Whichever team gets the most laps wins," said Melina Megaridis, junior. "It's a fundraiser, and your entrance fee is the donation."
Albelda was on the winning team at the end of the relay.
"Our team did 344 laps, which is about 86 miles," she said. "We broke the record."
But there was more to the relay than just completing laps. People brought speakers, footballs, Frisbees, and soccer balls. Other groups played cards, made friendship bracelets, and sang karaoke. The movie Frozen was even played.
"My favorite part was probably just being with my friends and making new friends. You get to know people from the other teams and hang out with your friends all day long," Megaridis said.
However, there were a few difficulties that the teams encountered.
"The hardest part is making sure someone is always on the track and figuring out when people will go," Megaridis said. "Also, if your team decides to run you get really tired out."
Other difficulties include preventing sunburn, staying awake, and sleeping with the lights on. Many became tired, and some groups didn't have people walking at some times. But the experience still seemed positive overall.
"It was fun getting to know people on your team, better than you knew them before. I also liked how many new people you meet," Albelda said.
Most of the participants went to bed at around midnight, but there were still people doing laps around the track through the night. The next morning, a few more laps were completed, but clean-up began around 7:30 am. "This year we just walked, but we also played games like cards against humanity, made friendship bracelets, and talked all night long," Megaridis said.
Overall, the motives behind completing the relay varied, but many did it for fun and to support a charity.
"I wanted to do the relay because I had a lot of training from track and knew doing it could be a great way to end the season," Albelda said. "I also did the relay because after two weeks of AP's it was really fun to kick back outside, hang out, and have a good time. I also liked how the event helped support charities. I had friends that did the event last year, and they all had a good time, so I wanted to try it."
"I did the 24 hour relay last year and had so much fun," Megaridis said. "We really tried last year and won. But we wanted to be more laid back and just hang out this year."
Though it was Albelda's team that won in the end, all of the groups had a good time raising money and participating in fun activities.
Leave a Comment
About the Contributor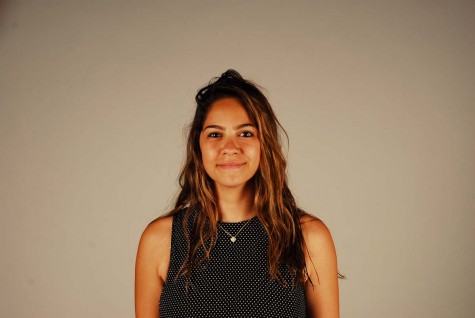 Talia Sankari, Photographer
Talia Sankari is a senior at Central and a first-year photographer on staff with Advo. She is a very passionate photographer, and particularly loves photographing...