National Merit semi-finalists share thoughts on their academic success
Twenty-three seniors at Central have recently been named semi-finalists for the National Merit Scholarship Program, which they entered as applicants last fall.
The Preliminary Scholastic Aptitude Test (PSAT), which is held in the fall, acts as an "initial screening" for those who wish to enter the program.
"When you take the PSAT, you get a score out of 240, and basically, to be a semi-finalist, you have to meet a certain cutoff score," said Stephanie Sinwell, senior. "It's different in every state, but in Illinois I believe [the cutoff score] was around 216."
Sinwell, along with the other semi-finalists, has the opportunity to become a finalist, which means scholarship money.
"To go from semi-finalist to finalist, you don't have to take another test, but you have to meet certain requirements," Sinwell said. "Basically, you need good grades, and your real SAT score has to be pretty high too. You must also fill out an application."
Most, if not all, will pursue becoming a finalist, however, many have different views on the importance of the title.
"It's certainly an honor to be recognized," said Zach Wong, senior. "To be honored as a semi-finalist but not pursue the honor of finalist would be disrespectful as well as economically foolish."
"Honestly, it wasn't a big goal of mine, it kind of just happened," Sinwell said.
Other students have had their minds set on becoming National Merit semi-finalists for quite a while.
"Entering Central as a freshman, I always looked up to the National Merit semi-finalists," said Amanda Wilson, senior. "I'm thrilled to have won this award, and I hope I can advance to becoming a National Merit finalist."
As for whether these students were driven to accomplish this, or the title simply came to them through hard work, they all are proud to be recognized for such an award.
Leave a Comment
About the Contributor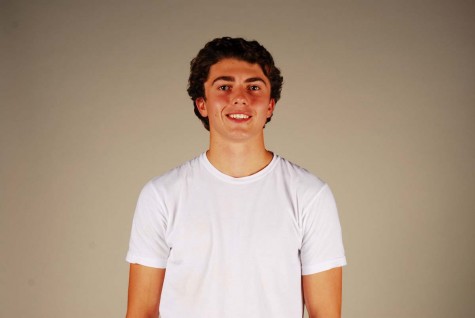 Andrew Bitautas, Writer
Andrew is an outdoors enthusiast and self-taught drummer. He picked up some sticks in first grade and hasn't stopped jamming, playing for the Shoobies,...