Chun hypes up Red Devil Nation with videos
Steven Chun, senior, began making videos years ago for school projects and family vacations; however, now he uses his talents to entertain a much larger audience: Red Devil Nation.
Chun is the man behind the camera in all of Red Nation's popular "hype" videos that attempt to rally students together for up and coming sporting events.
"Wes knew that Liam Jones and I were handy with video production so he came to us with the idea of making videos. We usually bounce ideas back and forth until we get one we like, and then we go out and shoot it," Chun said.
The first video Chun was responsible for was the Hinsdale v. LT football game on Oct. 3. Days before the event, he and Weston Berger, senior and social chair, got together and made an incredibly moving video.
Chun didn't stop there ,though. He went on to make a video anticipating the volleyball game Hinsdale played against LT, and then made another one in order to "get the hype train going for the postseason".
"In the age of social media, when you [have to communicate], you can do it on Twitter or Facebook," Chun said.
Red Devil Nation has pages on both Facebook and Twitter, with upwards of 1,000 followers on each account, and Chun agrees that his videos have definitely contributed to the increasing school spirit and attendance at these sporting events.
Red Nation has definitely had an impact on the success of fall sport teams, with Central wining five of nine state championships so far this school year.
Just because fall sports have come to an end, it does not mean that Chun's videos will as well.  He has plans to hype winter sports in the near future.
Leave a Comment
About the Contributor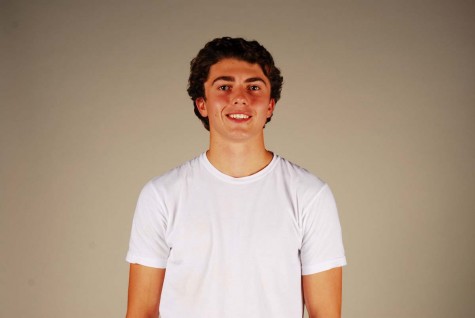 Andrew Bitautas, Writer
Andrew is an outdoors enthusiast and self-taught drummer. He picked up some sticks in first grade and hasn't stopped jamming, playing for the Shoobies,...