Labun dances, sings, and acts through her senior year
Nicole Labun has left her mark here at Central over her senior year, with notable achievements in dance, speech, drama, and singing.
Labun is an active member of the Drama Club and has played major roles in the plays and musicals these past few years. In September, she played Florence in The Odd Couple, and more recently she played Yente the matchmaker in Fiddler On the Roof.
Aside from Drama Club, perhaps Labun's most significant accomplishment has been winning both individual and team state titles for Forensics. She participated in both Dramatic Duet Acting, with fellow senior Jackson Dockery, and Poetry Reading.
"I ended up double qualifying for state in Peoria," Labun said. "I ended up getting sixth place in Poetry, and Jackson and I became the state champions in Dramatic Duet Acting with an eight minute scene from the play A Kid Like Jake."
In A Kid Like Jake, Dockery and Labun took on the roles of two parents trying to figure out what was best for their son, Jake.
"Acting in plays helped me learn how to listen and react to everything my scene partners say, and create three-dimensional characters that an audience can sympathize with," Labun said.
This ability to "create characters that an audience can sympathize with" has helped her greatly.
"Such an important part of Dramatic Duet Acting is being able to create a realistic scene and realistic characters," Labun said. "Especially because the rounds are usually held in classrooms, and the audience can easily see your reactions and tell when you are having an active conversation or just reciting lines."
Not only did her history with acting help her performance in the Dramatic Duet, but so did the bond she has formed with Dockery over the past few years through theater.
"Jackson and I have done a lot of shows together, and we've been friends for a couple years now, and I definitely think that our relationship from working together in shows helped our believability as a couple," Labun said.
On top of theater and Forensics, Labun is also part of the Chamber Choir, also known as Madrigals, at Central.
"We practice during tenth period with our teacher, Mrs. Burkemper," Labun said. "We sing madrigals, carols during the holidays, and during second semester we sing jazz."
In addition to all this, Labun also takes AP music theory and wants to study theater or music theory in college; however, she has not decided where she will attend next fall.
"I've had an amazing senior year, and I can't wait for the future," Labun said.
Leave a Comment
About the Contributor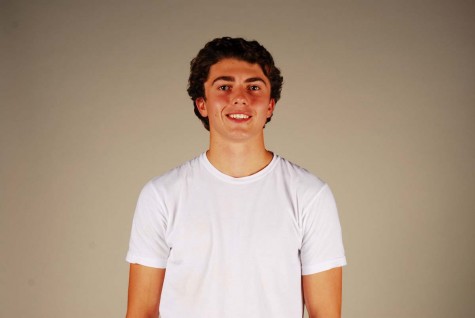 Andrew Bitautas, Writer
Andrew is an outdoors enthusiast and self-taught drummer. He picked up some sticks in first grade and hasn't stopped jamming, playing for the Shoobies,...