Getting Creative With Homecoming Proposals
In the spirit of Homecoming, let's take a look at some of the most creative homecoming proposals this year.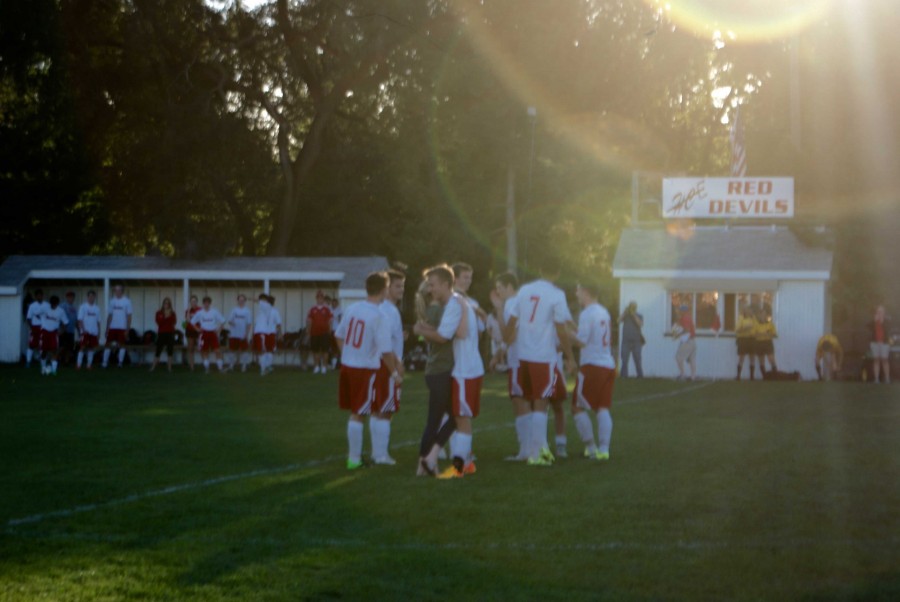 Caroline Morris, 16, and Jim Walker, 16
Soccer Game Announcement
Caroline had told Jim, a varsity soccer player, that she was going to be attending his game that evening. She had told him that she didn't feel good, but was curious why so many people were telling her that she needed to go to the game. This made Jim nervous. Having no clue what Jim's plans were, Caroline arrived to the game with only seven minutes to go. After the game ended, the announcer came over the speaker, saying, "Jimmy Walker" had something he wanted to say. Caroline recalls Jim rapping to her, asking her to homecoming at the end. By this time, some of the other players from the soccer team were dancing in the middle of the field. When Caroline went out to say yes, they made a tunnel with their arms for the couple to run through.
Olivia Niestrom, 17, and Luke Bennett, 16
Hanging at HC
Olivia knew what was going on when her friend, Aly, asked her to come over to her house, even though Olivia says she could only hang out for about five minutes. Luke recalls ebing nervous because he was going to have to hang out of a window and was scared he would get hurt. When Olivia pulled up to Aly's house, there was Luke, hanging out of the window above the garage, golding a sign that read "Jiv, wanna hang with me at HC?"
Sophia Bernardi, 16 and Bryan Loebig, 16
What Happens When The Police Get Involved
Sophia recalls sitting in her Latin class when Officer Keller entered the room and asked to see her. He questioned her about her locker, making it seem like something suspicious was going on, which made her worried. When Sophia opened her locker, she noticed a bouquet of flowers. Following this, Bryan, in a white jumpsuit and holding a poster that said "It would be like going to Litchfield penitentiary if you couldn't go to HC with me," came out of a hidden room. Sophia said that she had no clue and that it was her favorite homecoming proposal yet.
The Homecoming dance took place Sept. 26.
Leave a Comment