How to find obscure courses
There are endless classes to choose from, so some courses aren't picked often, such as Dystopian Literature, Baking and Pastry Arts do not have large enrollment, but students and teachers suggest them and find them worthwhile.
Senior Eddie Dodson reflected on the semester-long Dystopian Literature class he took last year taught by Ms. Kathrynne Saunders.
"[It was] only 16 kids in the class," Dodson said. "We read six to seven novels and we discussed them in class every day."
Not many kids took the class, although Dodson said that it was his favorite of the day.
"When I say I'm taking Dystopian Literature [people say] 'oh what is that I've never heard of that,'" Dodson said.
He had Ms. Saunders the year before and heard about the class from her. Despite the small enrollment, Dodson enjoyed being able to know everyone in his class, as well as learning the highly specific subject matter.
"I think I got a really good understanding of … what dystopia means and different kinds of dystopia," Dodson said.
Baking and Pastry Arts is also an intimate class with 12 students enrolled.
"It's a lot more in-depth and we do a lot more cooking," said Quincy Horwedel, junior. "It's definitely a harder class.  We cook anywhere from six to four recipes a week, and instead of measuring with … cups and stuff, we measure using weight."
The rigor of the course is a factor in the low enrollment.
"It's regular credit, but our teachers like to tell us it's an AP course," Horwedel said.
Horwedel finds the class fun and says that as a result of taking it, she has become more proficient in cooking at home.
Most of the lesser known courses offer hands-on experience, such as AP Art History.
"It gives people a little more opportunity to participate, and it feels more like a small group study," said Ms. Laura Milas, art department chair and instructor. "It also allows me more flexibility because I don't have huge volumes of students and I don't necessarily have to run the class with strict policies or something."
Milas said the course was recently updated and encourages students to think critically.
"The basic premise is that students will know 250 examples of world art before they complete their preparation for the AP exam," Milas said.
Ultimately, students who have had the chance to take these courses agree that they appreciate the smaller class size and opportunities to work with the curriculum.
Leave a Comment
About the Contributor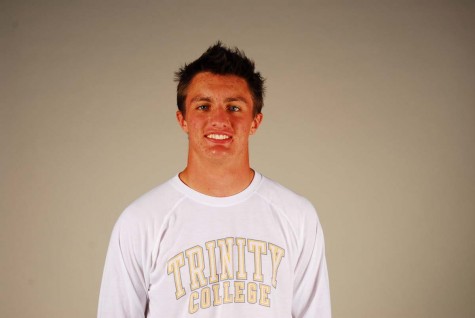 Alex Herbst, Photographer
Senior Alex Herbst is a photographer for Devils' Advo.  He enjoys spending time with his friends, watching movies, and spending time outside.  Alex is...