Fitbits are more than just a fad
As you walk through the halls, it's likely that you'll see a handful of students wearing Fitbits, a fitness wristband that tracks your sleep patterns, steps taken per day, heart rate, and more.
These fashionable trackers are used for different purposes with students who have various goals and hobbies.
"I wear [my Fitbit] because my figure skating coaches encouraged us to be more active outside of skating. I also compete with my mom, aunt, friends, and cousins to see who can get the most steps in a day or week," said Karsen Kolnicki, junior.
Fitbit offers a free website and app where users are able to log their data over time. The app allows users to view progress, enhance workouts, and challenge friends or family members.  Many students have made simple changes in their daily routine in order to see more progress.
"I feel more motivated to reach my daily goal and work out  for longer. I've started going to bed earlier to try to get my sleep goal in every night," said Elizabeth Osmundson, junior.
Possibly one of the reasons for Fitbit's popularity is due to their simple and sleek style. With eight different models, five of them are Everyday products such as the Fitbit One, Fitbit Flex, and Fitbit Alta. The Flex has the ability to track distance and calories burned, sleeping patterns, and syncs wirelessly. The Alta, the newest style, can do the same things as the Flex in addition to having caller ID and a clock.
The Active products, the Charge HR and Blaze, are able to track active minutes, heart rate, and have a connected GPS.
Fitbits are more than just a fashion statement; they have become a practical way to make healthy changes and become more aware of what the body is up to.
Leave a Comment
About the Contributor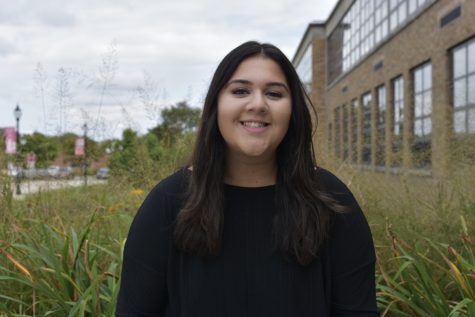 Sanya Sawlani, Editor-in-Chief
Sanya Sawlani, senior, is a pro procrastinator and avid daydreamer. She can usually be found listening to the 1975 and eating peanut butter chocolate ice...