Reaching new heights: Mt. Kilimanjaro
Pushing through five days of straining, he climbs. Powering through rain, sleet, and snow, he finally makes it to the top. It's Feb. 12, and Suraj Khatau summits Mt Kilimanjaro, the highest mountain in Africa.
Khatau, senior, has family members in Tanzania, and this year he decided to accompany his uncle's second try at climbing Mt. Kilimanjaro. This trip takes five days to climb and two days to descend.
From the first checkpoint, Mandara Hut, to the second checkpoint, Horombu Hut, the group was hit with an unexpected rainstorm. Unprepared for this weather, the rain soaked everyone's equipment. In an effort to dry their clothes, they created a makeshift clothesline with shoelaces. With the morning came the unfortunate realization that they were stuck with the clothes they had on from now on. All their clothes remained soaked.
"Nothing dried. I wore the same clothes four days in a row after that initial day. I slept and walked in those same clothes,"Khatau said.
After two days Khatau was at the last checkpoint before the last climb to Uhuru Peak: the highest peak in Africa at 5,895 meters. The final summit is the most demanding and difficult part of the journey largely due to lower levels of oxygen. The medicine he was taking for climatization to help his body adjust did not work. He felt some serious effects.
"I started hallucinating, almost, and I couldn't focus on anything," Khatau said. "My steps were swaying back and forth, and although that wouldn't be that bad, there was a cliff next to me that drops 1,000 ft until the next rock."
Although he faced a strenuous journey, he summited to the peak in four hours and 20 minutes beating his guide's record time by 10 minutes. Arriving at the peak at 4:20 a.m., he finally completed the trek.
"When I finally reached the top it was probably the best feeling ever. I took out my Red Bull and I drank it with a feeling of joy, happiness, and accomplishment. I was really happy," Khatau said.
Leave a Comment
About the Contributor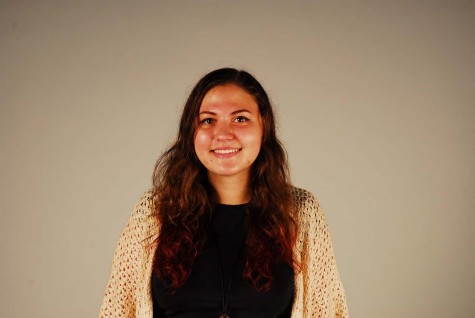 Sofia Lyazkowska, Writer
Sofia Lyazkowska (Sofia Ly), whose last name no one can pronounce, is an avid music fan, passionate about a majority of genres (except country). She is...