Central's Night of Jazz
On Tuesday night, Central's Jazz Band, Jazz Ensemble, and Jazz Combos collectively put on their "Night of Jazz" event.  The school worked with the Music Parents Association and coordinated with the Hinsdale Community House to put together the events. The proceeds of the event went to retired Hinsdale Central teacher Dick Flescher's charity, Schools Count, and will be used to help buy orchestra instruments for an inner city school.
Mr. Kurinsky, the director for Jazz Ensemble and coach the Jazz Lab combos, who selected some of the performance pieces, says that the groups have been working hard since the Winter Jazz Concert in February.
The theme for the night was definitely a night of jazz, as guests were made to feel like they were in a salon, walking back in between the auditorium and the sitting room to listen to different groups perform. "I thought every student involved gave a first-rate performance and our guest performer and clinician, Shawn Maxwell, a local jazz artist, was totally amazing," Kurinsky said.
Shawn Maxwell, featured guest artist, is a native of Joliet. A multi-instrumentalist, Maxwell played many songs with the Jazz Band. His talent was received well by family and friends in the audience. Listen to his music here.
Leave a Comment
About the Contributor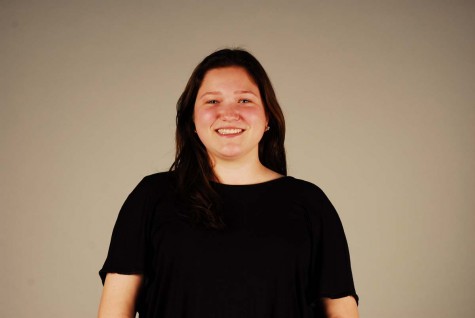 Sophie Pecilunas, Writer
Senior Sophie Pecilunas loves to write. When she's not writing, you can find, or not find, Sophie traveling, which is another favorite pastime. Although...