Class of 2017 looks ahead for what's to come
As seniors start their last year of high school, it brings a wave of different emotions. The seniors get the privilege to be the leaders of the school. A lot of excitement comes along with being a senior, including Friday night lights, knowing which college will soon be a new home, spring break, prom, and a list of others.
So, what exactly are seniors looking forward to most?
"I think this year I am really just looking forward to an ending and getting off to college because the school setting is super stressful and I am excited to not have classes for eight hours a day," said Ella Heider, senior.
School may be long and exhausting for some due to the amount of hours spent learning, but it is also where seniors embrace the hype.
"I am super excited for prom because every year people look forward to it, and finally senior year comes along and you get to go," said Sophia Valeo, senior.
Not only is there prom, but seniors get several designated days to express themselves in different ways.
"I look forward to senior dress up days, like toga day and on country club day we are all going to my friend's house and raiding her closet since she goes to a country club," said Anna Lowery, senior.
Spring break is also a time that seniors get excited about. They get time to sit back, relax, and soak up the sun with the ones they've spent the past four years with. A majority of the seniors from previous years have gone to Cabo, Mexico and stayed at the same resort, while this year, most are still deciding on where they should go.
You can definitely find seniors at the front and center of the bleachers at home games on Friday nights. The seniors get the best spots in the whole house and are the ones to get all the students pumped up. It's their time to be loud and in charge of the senior section, and you can bet that they'll be at every game, cheering louder than anyone else.
The class of 2017 has finally gotten their time to cherish their last moments in high school and enjoy their senior year.
View Comments (1)
About the Contributor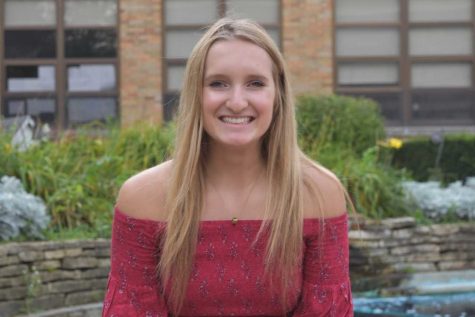 Sydney Seda, Managing Editor
Sydney Seda is a senior who loves to have a good time. You can catch her watching multiple episodes of Grey's Anatomy or volunteering at Hinsdale Hospital....