Homecoming's week of festivities
With September coming to an end and football season in full swing, that only means one thing: homecoming week is here. Beginning with the Powderpuff game on Sunday, Sept. 25, and ending with the dance on Saturday, Oct. 1, this year's homecoming week will surely keep students busy.
The theme of this year's homecoming is "Welcome to the Jungle" which pertains mostly to the decorations in the school throughout the week and the night of homecoming, but dressing in green won't hurt.
If you aren't dressing up in green, though, there are dress days for every day of the week. Here they are:
Monday- Pajama Day
Tuesday- Jungle Print Day
Wednesday- Wacky Wednesday
Thursday- Red Goes Green (wear green)
Friday- Central Spirit Wear
In addition to dress days, Varsity Club has been working hard in setting up different homecoming-themed activities leading up to the dance.
"[Varsity Club has] been preparing since the end of last school year," said Christie Downey, president of Varsity Club. "It's been really busy lately."
Their hard work has paid off, as activities are already set for this week. There was a pep rally on Monday, Sept. 26 to introduce the homecoming court and another pep rally is scheduled for Friday, Sept. 30 for the performance of the court's skits.
Saturday is the most jam-packed day of them all, which starts off with the Pancake Breakfast on Saturday, Oct. 1. With a pass, students can get unlimited pancakes from 7:30 a.m. to 10:30 a.m. After the breakfast, the homecoming parade is scheduled to begin at 9:30 a.m. where there will be floats from multiple clubs and sports parading their way through the streets of Hinsdale.
After the busy morning, the football game begins at 12:00 p.m. where the Red Devils take on the Glenbard West Hilltoppers in a game that they've been anticipating all season.
Finally, to top off the day, the homecoming dance will be from 8:00 p.m. to 11:00 p.m. and the homecoming king and queen will be announced at 10:00 p.m.
Leave a Comment
About the Contributor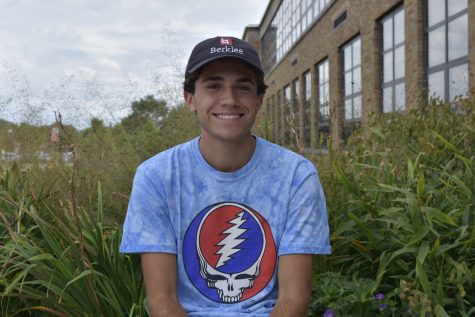 Jacob Belgrad, Writer
If you can't find Jacob at the skatepark, or at the Hinsdale central track, then good luck finding him, because as a lover of nature he's probably in the...