Students band together to make music
Music is something magical. It's fun to play, and to listen to, and also happens to be a stress reliever. And in high school, anything that relieves stress is appreciated. This is part of why high school bands are so popular. For those not in a sport it gives them somewhere to cool off, somewhere to vent.
Even if a band member's primary purpose isn't to cool off or vent, though, I think they can all agree on one thing. They're in a band because, frankly, playing in a band is cool as hell.
There are multiple bands formed by students that have made some ground in terms of being structured and actually performing. These are Blackjack, the Jimmin Himmys and The Millennials among many others.
Blackjack, composed of Colton Giammanco, Dean Deligiannis, Eric Johnson, Robert Cremin, and George Bull, all seniors, started in the eighth grade after a talent show. The show went pretty well, and they have been going strong ever since, playing small gigs like bars and other events such as the Taste of Westmont and Daisy Days. They play your standard classic rock hits, as well as modern rock thrown in with some original songs.
"The sense of combining all instruments to make one song is awesome," Giammanco said.
As a listener, it is absolutely awesome seeing the combination of all instruments coming to fruition in a song, especially live. So, actually creating these sounds could only be better.
The Jimmin Himmys also play rock, but they are a little bit more jam-themed. The band is composed of Emmett Grundberg, Harrison Helm, Nate McGowan, Nick Chomko (does not attend Central), and Luke Sunderland (does not attend Central), seniors, started this year and they have just begun playing small scale events.
"As of right now, we're just playing open mics and bars," McGowan said. "It's just for fun but it'd be awesome to see if we could do something with it."
As time goes by, they will gain the experience necessary to play bigger events and even shows. And considering the fact that they started playing together this summer and have only just began to write their own songs, they are confident about that.
The final band, The Millennials, includes Jonathan Tatooles, sophomore, Ellie Guido, senior, Ashley Haggard, sophomore, and two other non-central members. They started this band a little more than a year ago.
"We came up with the name through our guitar player's dad," Tatooles said. "We are millennials, so it was a fitting and cool name."
Though millennials, they play music from before our millennium (similar to the other bands mentioned). They cover classic 70s and 80s rock mixed in with the occasional dance song. For now, they are sticking with just covers, and they aren't too focused on writing their own music.
"You can't go too far with [covers], but I just love going out playing music and having fun," Tatooles said.
In reality, most high school bands don't make it out of high school. But despite that, their band experience is worthwhile. It gives them structure, gives them an outlet, and even a stress relief. But best of all, it's just plain old fun.
Leave a Comment
About the Contributors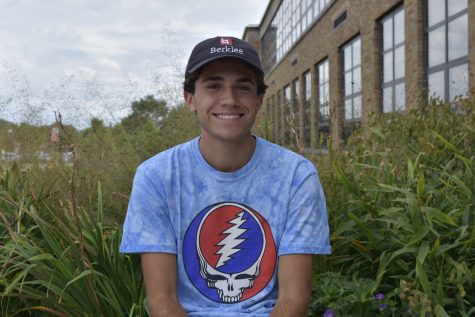 Jacob Belgrad, Writer
If you can't find Jacob at the skatepark, or at the Hinsdale central track, then good luck finding him, because as a lover of nature he's probably in the...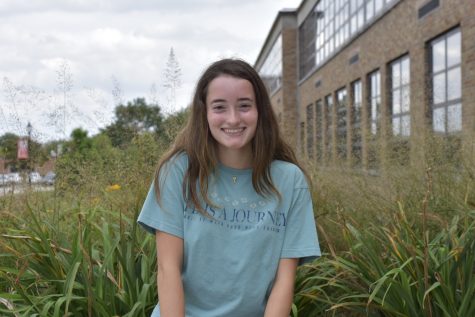 Francesca Halikias, Videographer
Francesca Halikias is a senior who is a videographer on devils advocate and can often be found accidentally putting dollar bills in the quarter slots in...