United we stand: new club fosters sense of community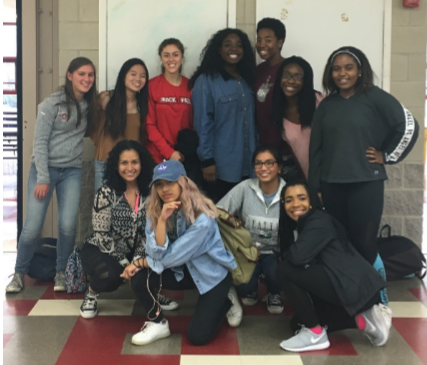 United is a new club where students of all ethnicities and backgrounds will be able to learn about one another and grow as a community.
After Kai Foster, junior, and Mr. Smith, previously an English teacher at Hinsdale Central and now the assistant department chair of English at Hinsdale South, were a part of the Black History Club, they decided to create a club that welcomed all backgrounds.
"I primarily want it to be a place where minorities don't feel a need to assimilate into the Hinsdale Central culture and struggle with identity loss," Foster said. "Also, I want those who aren't minorities to to feel as though they are just as important in this movement of racial issues."
One of the goals of the club is to get a better sense of peoples' views on racial issues at the school.  
Ndidi Ojiako, junior, joined the club recently to meet new students and to discuss how sometimes being color blind limits important conversations.
"United will be a benefit to Hinsdale Central because there aren't many representations of  minority groups," Ojiako said. "Also, this club will help to unite us all together because it will be a great learning opportunity for the non-minority population because they will get to learn about [all races]."
The club meets every other Thursdays at 7:30 a.m. in the teacher's cafeteria.  Every student can expect an e-mail about information about the club from club sponsor Ms. Deborah Powell. The club does not have any official events planned yet. However, Ojiako and Foster advise students to be on the lookout for a possible panel discussion, where members of the club and students will be able to participate in a question and answer discussion on the idea of race at Central, much like the one conducted by the Black History Month club in February. 
                                                                             Nylah Parham

Leave a Comment