Preparing for life after high school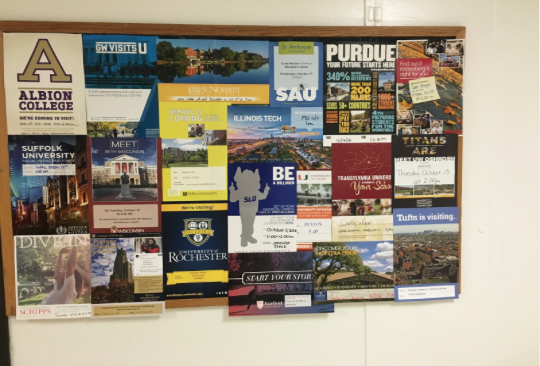 Seniors are getting closer to the end of their high school career, which means stress levels are higher than ever. They might feel lost and confused about college, especially with colleges' price tags, but scholarships are always an option one can consider.
As of right now, college application deadlines are right around the corner and seniors are narrowing down on what schools they are interested in. When applying to colleges, students are able to focus on scholarships.
"The majority of scholarships will be through the colleges in which students are applying," said Mr. Michael Litton, guidance counselor. "Those are the automatic scholarships available right now."
Scholarships are often publicized second semester, but there are a few that are active on the Central website that students are able to obtain already.
"Next semester there is a link on our website that students can access. Anything that is sent to us we go ahead and post," Mr Litton said. "Whether it would be something in the community or something nationally, we can help students search for scholarships depending on characteristics that they exemplify or what criteria they meet."  
On the other hand, instead of finding scholarships online, there are some applications that students can complete in the counseling department.
"There is a scholarship wall in the guidance office with plastic containers that will be filled with actual paper applications," said Mrs. Margaret Hilding, guidance counselor.
There are multiple resources where students can find the scholarship that is right for them, including the many different phone apps and databases that are strictly for helping high school students with this search.
"I've been using the app 'Scholly' to get easy scholarships since essays aren't even required for most of them," said Erin Otto, senior.
It can be difficult when it comes to choosing how the next four years will be spent. Before zoning in on one specific college, there are a variety of decisions that seniors have to make. Whether it is choosing to go to a school with a scholarship or paying tuition, there are many options available. 
Leave a Comment
About the Contributor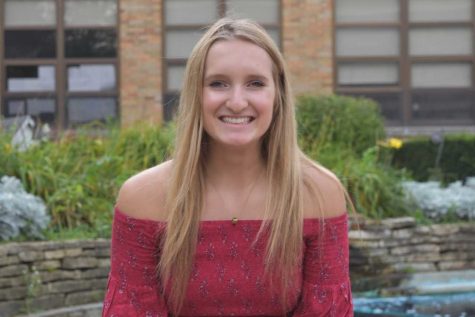 Sydney Seda, Managing Editor
Sydney Seda is a senior who loves to have a good time. You can catch her watching multiple episodes of Grey's Anatomy or volunteering at Hinsdale Hospital....