A guide to chicagoland haunted houses
There is no better way to celebrate Halloween than going to a haunted house; and with Halloween right around the corner, there is no better time than now.
There are many haunted houses in the Chicagoland area but among these, there are three that stand out above the rest. These are: Statesville, 13th Floor, and House of Torment.
Statesville Haunted Prison is arguably the most popular haunted house of all of these and it's in Lockport, which is only 30 minutes away. As the name suggests, it's asylum themed. However, it does have many other unrelated subsections of the haunted house like "circus of the dead". It's also actually just down the road from Stateville Correctional Facility, a notorious prison which it most likely derives its name from. Statesville is consistently ranked one the top haunted houses in not only our state, but the nation, so it's definitely a must see for those looking for a fright.
Another popular haunted house in the area is 13th Floor in Melrose Park. It is Chicago's largest haunted house and actually has two haunted houses at the location. One ticket will give you full access to both of the them; Bloodlines: Legacy of Darkness and Dead End District: Fallout. HauntedIllinois.com gave it a scare factor of "high" so this is yet another option for those who want a real scare.
House of Torment is 13th floor's sister house. It's made by the same company, so a solid scare is guaranteed. Located in Morton Grove, House of Torment has two attractions at the venue; Nightmare High and The Frenzy. Nightmare high has a high school zombie theme to it and while The Frenzy's theme is a little less clear it has something to do with lost "souls".
There are numerous options to chose from when picking a haunted house to go to and the good thing is, they are all within a fairly close drive.
Leave a Comment
About the Contributor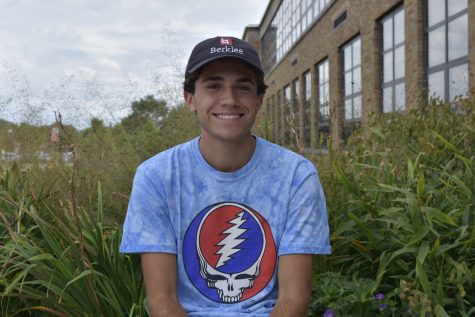 Jacob Belgrad, Writer
If you can't find Jacob at the skatepark, or at the Hinsdale central track, then good luck finding him, because as a lover of nature he's probably in the...