Non-fiction author Paige Rawl visits to discuss her book "Positive"
Paige Rawl, author of the non-fiction book "Positive," visited the school on Nov. 3 to talk about her experience and spread awareness to an audience of students and faculty.
Rawl was born with HIV but was not aware that she had the disease most of her childhood. After Rawl found out, she faced many obstacles as a teenager. In her book, she talks about getting bullied, and how when her classmates were introduced to her secret, they started calling her different names. As the bullying worsened, she endured deep depression and attempted suicide.
After undergoing hard times in middle school, Rawl started speaking in front of people. She continued speaking, but had a desire to present her knowledge through writing.
"I decided to write 'Positive' because I wanted to find another way to share my story and get it out there. By the time I had started writing it, bullying had become such a big issue. I wanted to get a book out there that talked about HIV and bullying," Rawl said.
Rawl started writing as a teenager, and it wasn't an easygoing process for her.
"I wrote the story starting my junior year of high school up until my freshman year of college. Even after I had gotten with the publishers, it took us another year to get all the different versions written and finalize everything," Rawl said.
"Positive" has made students learn important lessons that can be useful in today's society. Readers have acknowledged how this book has changed their perspective on different life issues.
"The book made me think about things I haven't really thought of before. I learned to never judge a person because you never know what they are dealing with," said Sophia Ali, junior.
The book can attract both younger and older generations since it is a true story.
"I think that there is a really good message that we can take away from it: How to treat people, how people want to be treated and how we can make environments more friendly," said Mrs. Kerrin Riley, librarian. "It doesn't take much effort to be nice to someone, and it can go a long way."
In addition to the book, Rawl is also featured in a documentary called "It's Not Over." The film zones in on HIV/AIDS through the perspectives of Millennials from different countries. The film is currently streaming on Netflix. 
Rawl is now in her 20s and has turned her diagnosis into something powerful for kids who have HIV. Today, she finds that the aspect she struggles with most isn't therapeutically related.
"The biggest obstacle has been the stigma. The health aspect is the easiest part since I only have to take one pill a day for my HIV status," Rawl said.
Rawl uses this mentality to encourage HIV positive kids and teenagers during her presentations.
Thank you @PaigeRawl for sharing your story about bullying, HIV and more! @RedDevilSpirit Take a Stand! @HCLibrarians @HCDevilishDeeds pic.twitter.com/1a1mHzpn0n

— HCActivities (@HCHSActivities) November 3, 2016
Leave a Comment
About the Contributors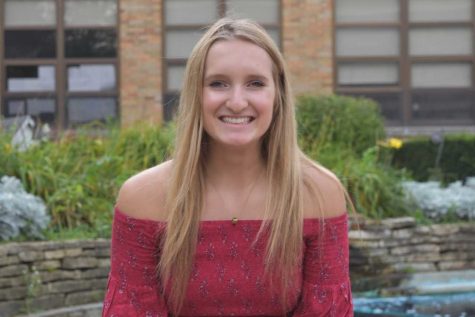 Sydney Seda, Managing Editor
Sydney Seda is a senior who loves to have a good time. You can catch her watching multiple episodes of Grey's Anatomy or volunteering at Hinsdale Hospital....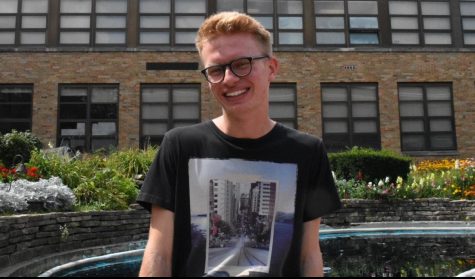 Nick Seda, Section Editor
Nick Seda, a senior at Hinsdale Central, is a section editor for multimedia on Devils' Advocate, whom enjoys traveling the world, taking pictures...