Tell your story, it's better than ever
The 2017 Tell Your Story writing contest event is slowly approaching and students who want to participate are required to write a personal essay around the theme "still", which is due on Jan. 13.
The sponsors of this contest are looking for any student who has a desire to share his/her story.
"We are really hopeful that we will have a wide range of students from all grade levels and all ability levels. In years past, we have had kids from different backgrounds with all types of stories, which is one of the reasons why we founded this whole project," said Ms. Gina Chandler, English teacher and contest organizer.
There are a few ways students can sign up or be a part of this opportunity. One can either talk to the teachers that are on the posters around campus (Ms. Chandler, Ms. Corelitz, Ms. Janicek or Ms. Saunders–all from the English department), or scan the code on that same poster.
"The posters have a little QR code and students can scan it, then it will give all the information for submission," Ms. Chandler said.
Writers can take many directions with the paper, but there are certain aspects that should be included.  
"The requirements for the contest are that students are writing a personal story. This year we are opening up to the option of narrative poetry. In the past we have only selected creative nonfiction essays, but we are trying to broaden our horizon," said Ms. Robyn Corelitz, English teacher and contest organizer. "The students should incorporate the word 'still' and use it in a unique way. There is no length requirement or certain number of words one has to type."
Once all of the essays are turned in, the graders pick eight students to share their story with performances on Feb. 16.
"All of this is leading up to the tell your story event. We have a musical group come in and play songs and create a very nice atmosphere. All of the winners will get to read their story to a very encouraging audience," Ms. Corelitz said.
This is an excellent opportunity for anyone who wants to express themselves or talk about an authentic experience.
"I want to prove my writing skills and have others see who I am through what I share," said Nicko Ledesma, a winner from last year.
Leave a Comment
About the Contributors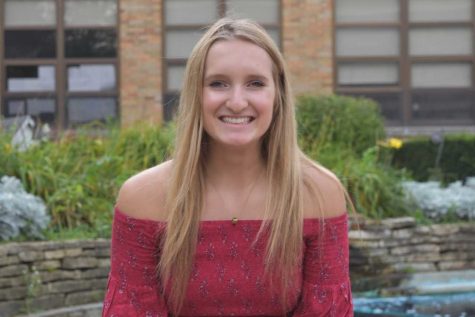 Sydney Seda, Managing Editor
Sydney Seda is a senior who loves to have a good time. You can catch her watching multiple episodes of Grey's Anatomy or volunteering at Hinsdale Hospital....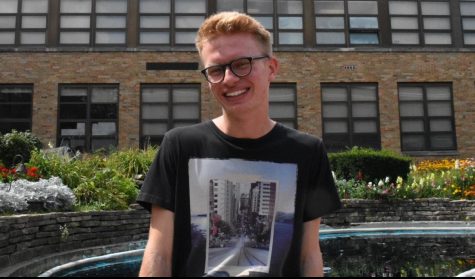 Nick Seda, Section Editor
Nick Seda, a senior at Hinsdale Central, is a section editor for multimedia on Devils' Advocate, whom enjoys traveling the world, taking pictures...