Sledding remains the premier winter sport for students
As temperatures drop and snow begins to fall in Hinsdale, students are grabbing their hot chocolate and stepping onto the rink, hitting the slopes, but many still seek out the timeless thrill of a sledding hill. With so many hills to chose from, Devils' Advocate has all the information you need to maximize your sledding experience.
It's often difficult to see the bright side of a long, painful Chicago winter. Even on the short walk to your car every day the freezing air pierces your lungs with every breath and you feel your fingers turning black and falling off. However, with enough coats, hats and gloves, there's plenty of fun to be had.
"As long as your hands don't get wet and freeze, sledding is always a great time after a big snowfall," said Colton Giammanco, senior.
Some hills boast steep slopes but often with shorter lengths. Don't be fooled be the length of these hills, they still provide a thrilling experience for sledders of all ages. What other hills lack in extreme slope, they make up for in length.
Hills such as Prospect Park or Park Avenue are perfect for a long steady cruise down some fresh powdered snow.
"I much prefer the short steep hills. They offer easily the most fun per square foot of sledding." said Brandon Heimsoth, senior.
As far as short, steep hills go you can't beat Ty Warner Park in Westmont or Madison School in Hinsdale. This hills are always packed with kids and adults alike on a Saturday morning. But beware, these hills can get hectic. If you're not careful you could get run over.
For a simple, cheap winter activity sledding takes the cake. With a multitude of exciting options for sledding in the Hinsdale area, be sure to grab your friends or family and take to the hills this winter.
Leave a Comment
About the Contributors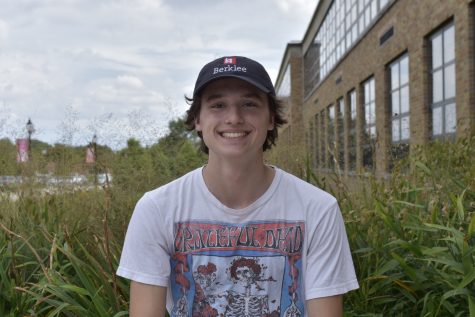 Emmett Grundberg, Writer
When he's not chasing the headiest Phish jams, he's probably at Toyota Park watching the Chicago Fire find new and creative ways to lose soccer games....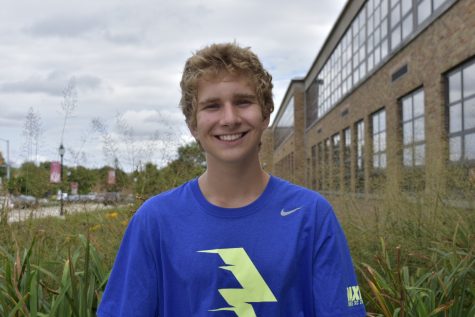 Joseph Miscimarra, Multimedia Editor
Joseph Miscimarra, multimedia editor for Devils' Advocate, enjoys eating absurd amounts of cereal to fuel his busy day. When he isn't volunteering for...