Student expresses love for healthy food through Instagram
For most students, they raid their pantry as soon as they get home for any snacks they can find–usually junk food. For senior Grace Hennessy, she comes home and makes herself a smoothie bowl and posts it to over 700 followers on her food Instagram account.
Ever since last January, Hennessy has run an Instagram account revolving around healthy food that looks good and tastes even better.
"My parents always talked about how pretty my food was and I followed some food accounts and thought that it would be fun if I posted pictures of my food too," Hennessy said.
During her sophomore year, when she stopped swimming year-round, she decided that she had no choice but to end her poor eating habits. Her food choices began to take a toll on her physically and mentally, and changing her diet helped to fix that.
"I realized that eating healthy cleared a lot up and made me feel a lot better inside and out," Hennessy said.
Many students with a schedule similar to Grace's (containing advanced placement classes and practices for swimming and water polo) will resort to the excuse of a lack of time. For Grace, she spends part of her weekend planning meals and cooking in advance.
"It's really important to be prepared, but even then it can be hard and that's when frozen veggies and the microwave come in handy," said Hennessy.
Along with small achievements like getting reposted by Whole Foods and her peers looking to her for nutritional advice, how clean eating makes Hennessy feel is her motivation to eat healthy.
Although she feels that it can be difficult to keep content constant as a high school student that is constantly on the go, the pros of being able to display her work and encourage others to eat healthy heavily outweigh the cons.
"I love sharing recipes and being able to show people that healthy food doesn't have to be gross or bland and can be appetizing, flavorful, and pretty," said Hennessy.
Along with other food accounts and food lovers, Hennessy's friends and family follow her account and can learn from it too.
"Grace's Instagram inspires me to be healthier and to start making my own meals," said Olivia Carter, a close friend of Hennessy's
Follow Grace on Instagram to find healthy meals, recipes, and groceries.
Leave a Comment
About the Contributor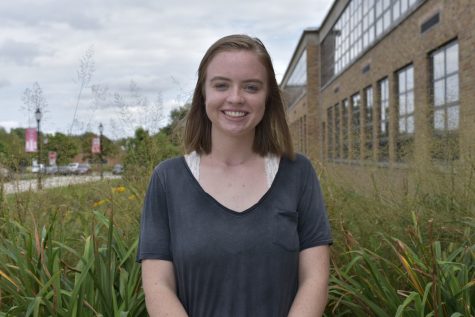 Emily Tomkinson, Managing Editor
When she's not running after Mr. Jensen in the science hall, Emily Tomkinson, senior, can be found shopping, watching clueless, or aspiring to be Gigi...