Prom: the mayhem before the magic
As the month of April nears, seniors have began planning for prom. This entails thinking of creative ways to ask that special someone, booking appointments, and buying a fancy and unique outfit.
This year, prom is built around the idea of the city. The dance, like previous years, will be held in the Crystal Gardens at Navy Pier. The Senior Class Board and sponsors are the ones who do most of the behind the scenes work.
"The theme is 'My Kind of Town,'" said Marshall Dockery, Senior Class Board Vice President. "The board thought it was a unique and original idea compared to all the others that have been used."
The inspiration that created this theme comes from the delight that students share for the city.
"I like the theme because many of the seniors won't have the opportunity to visit the city as much in college. It's nice to have our last dance focused around downtown Chicago," said Jane Kealy, senior.
When it comes to dress guidelines, students are encouraged to wear more elegant clothing.
"Prom is a formal event, so students usually wear tuxes, suits, and formal dresses," said Ms. Kathrynne Saunders, Senior Class Board sponsor.
Now that second semester has arrived, there are some who have already gotten a jump start on their preparation.
"I started looking for an outfit and found that there is a huge sale on last season's dresses," said Olivia Burress, senior.
Not only is clothing important, but decorations and tickets play into the event also. As of right now, the prices of the prom tickets are set to be publicized in March. Since prom is three months away, the post prom committee is still determining the decorations.
Even though seniors still have months before prom, they can check HCActivities for more upcoming reminders about the event.
Leave a Comment
About the Contributor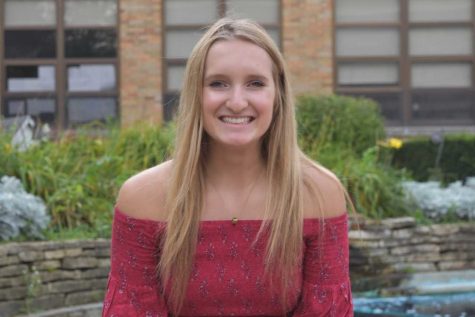 Sydney Seda, Managing Editor
Sydney Seda is a senior who loves to have a good time. You can catch her watching multiple episodes of Grey's Anatomy or volunteering at Hinsdale Hospital....