Dance Company returns for a new season
On Monday, Feb. 13, room 124B was packed with students for the Dance Company's informational meeting. The club is preparing for its annual showcase this spring and looking for an array of dancers to help plan and perform in the event. Auditions will be held in the dance studio on Wednesday, Feb. 22 at 3:15 p.m.
"I found out about Dance Company through my Poms team," said Addie Li, freshman. "I wanted to try out because I've always loved to dance and thought Dance Company [was] a really great way to showcase styles of dance people may not be familiar with. Also, it's just a great opportunity to meet more people with similar interests."
Li has been dancing since she was four years old, in styles like jazz, lyrical, and contemporary. However, other students with less experience were still encouraged to try out by co-sponsors Ms. Maeve Andrews and Mrs. Lisa Tazelaar.
"I haven't had any dance training," said Sheena Gomez, senior. "I just really love to dance. It's one of my biggest passions."
Ms. Andrews and Mrs. Tazelaar recently took over the club and have been trying to promote it throughout all grade levels. Though it's unknown when the club first started, it seems to have a long history.
"From what I understand, [Dance Company] started from a group of kids who liked to dance," Ms. Andrews said. "It's different from the typical dance team, so it's a way for students to express their different styles and passion for dance, other than being a part of Poms or Cheerleading."
Now that the Poms season is over, many of the participants are looking to continue dancing. Dance Company gives them the opportunity to do so, without necessarily training at an outside studio.
"I think that Dance Company is both similar and different to Poms," Li said. "Both require practice and technique, but I think there will be a greater variety of dance styles at Dance Company, including some that I may not have encountered before."
At tryouts, students will be asked to perform two eight-count dances in whatever style they would like. Ms. Andrews and Mrs. Tazelaar will make decisions based on how many dances and performers they want in the showcase this spring.
"When you're coming into tryouts, don't be afraid to do something different or take some risks," Ms. Andrews said. "If everyone is trying out in the same style of dance, then we're probably not going to need as many people."
Once members are chosen, the co-sponsors will also help choose a choreographer to pick the lighting, hair, makeup, music, and moves for each dance. This year, however, it's possible that the choreographer will only be responsible for managing different committees. Each committee would be in charge of one of the tasks, whether it be lighting, hair, makeup, music, or moves, but the choreographer would have the final say. Either way, once the choreographer is chosen, Ms. Andrews and Mrs. Tazelaar plan to give full control to the students.
"We don't instruct the practices. It's their time to come in and practice," Mrs. Tazelaar said. "We just sit back and offer feedback. We're also there to address any concerns and answer any questions, of course."
If you or someone you know is interested in auditioning for Dance Company, make sure to contact Ms. Andrews ([email protected]) or Mrs. Tazelaar ([email protected]) before tryouts start.
Leave a Comment
About the Contributors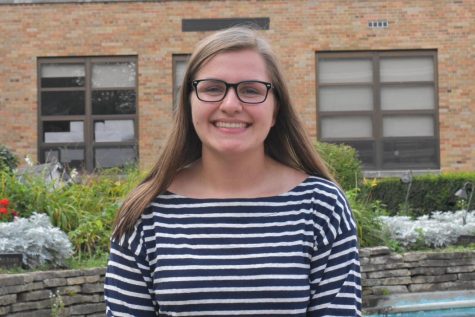 Hannah Anderson, Editor-in-Chief
Hannah Anderson is a senior whose second language is Internet. When she's not working on things for Devils' Advocate, she can usually be found blasting...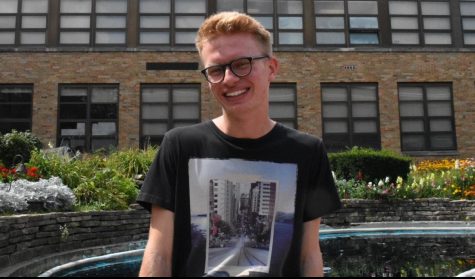 Nick Seda, Section Editor
Nick Seda, a senior at Hinsdale Central, is a section editor for multimedia on Devils' Advocate, whom enjoys traveling the world, taking pictures...