Ambassadors welcome new students
With every new transfer student comes a dedicated, social, and helpful member of the Red Devil community. These students are members of the Ambassadors Club, an organization that encourages current students to help out new kids on their first days of a new high school.
The Ambassadors Club greets new transfer students each year. The members of the club dedicate their time to teach new students the Red Devil way and ease their transition into a whole new community. Without the help of these students, kids would find difficulty assimilating.
Current Ambassador Nicko Ledesma, senior, recalls his struggles to fit into a new environment when he moved here his sophomore year from Marian Catholic High School in Chicago Heights.
"Coming from a private Catholic school, the whole giant public school scene was new," Ledesma said. "I was terrified."
When he came to Central, he was automatically paired with an ambassador of his own, someone that would help him find his classes, accompany him on early social events, and be a friend when necessary.
"My first friend was my ambassador, and the people in the club became like my family," Ledesma said. "They really helped me transition and open up so I could meet new people."
The members of the club meet frequently, planning events for ambassadees to integrate them into the social community at the school. Events like luncheons, breakfasts, movie nights, and a trip to Irons Oaks solidifies the group and forms friendships along the way.
Ambassadors have been doing this for new students for years. Students in the club are assigned a new transfer student to look after throughout the year.
"We help incoming transfer students from different schools or even different countries," said Subha Sivakumar, senior and ambassador. "I've met some of the most interesting people and some of my best friends through that club because everyone is just really helpful and dedicated to what we do."
The club not only benefits those that are being helped, but ambassadors as well.
"What I like most about the club is the opportunity to meet the people," said Alison Albelda, senior and club president. "I've gotten to meet exchange students, learn new languages, help and become friends with students that I never would have met otherwise."
The club is holding its application process for the next school year in the next two weeks.
"The application process consists of a set of questions about what you're passionate about, why you want to join the club, and stuff like that," Sivakumar said. "Then you get called back to an interview panel, where five members ask some questions, some of which are hypothetical, and test your people skills."
Anyone that is socially open and up for helping students is encouraged to join.
"It's really a cool thing to be a part of because for new students, they come into school on their first day with already having a friend," Albelda said.
Leave a Comment
About the Contributor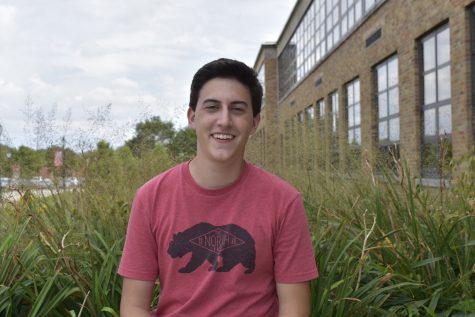 Zeljko Kospic, Writer
Zeljko Kospic, senior writer for Devils' Advocate, loves to write, socialize, and eat. He is a self-taught guitarist, with a passion for all music genres....