Freshmen debut skills in musical
Getting a larger role in the school musical as an underclassman is hard to do, unless you're Brody Melia and Emma Gordon. The two freshmen have been a part of the theater community for virtually all of their lives. Through middle school performances, outside theaters, and various clubs and activities, singing and performing on stage for Melia and Gordon have become second nature.
As the Little Mermaid prepares to debut in mid-April, Gordon and Melia make their own debut on the main stage with named parts. The two are the only freshmen that made it on to The Little Mermaid cast outside of the ensemble.
Their casting doesn't come easily. Their previous experience and hard work has made the accomplishment possible.
"I did the musicals in my grade school, Notre Dame," Melia said. "I was in the junior versions of Seussical, Annie, High School Musical, and Alice in Wonderland, and they were always the highlight of my school year."
This excitement has transferred from their middle schools to high school.
"At Clarendon Hills Middle School I did Once On This Island, Once Upon a Mattress, and Seussical," Gordon said.
Their experience extends past musical involvement. Both Melia and Gordon were involved in forensics and choir, two activities that, when combined, make up the essentials of musical performing. These were just a few of the reasons that pushed them to audition, as well as viewing previous performances put on by the Drama Department.
"I had really enjoyed forensics and choir, and I thought it would be a great combination of the two," Melia said. "I had also seen some of the shows Central has put on in past years and I was always impressed by the performances."
Gordon and Melia will be performing as Leeward and Windward respectively, the two heralds in King Triton's court. The two appear as a duo, and their friendship follows them off the stage as well.
"I'm really excited to be a part of the show, especially because Brody and I are friends through forensics so we're happy to be partners," Gordon said.
Both are excited to experience their first show on such a large stage, especially considering that the musical is The Little Mermaid, a show projected to bring a large audience.
"I've been told from my sister and other upperclassmen who have done the musical that there is nothing quite like opening night of your first musical at Central," Melia said. "I'm looking forward to experiencing it for myself."
Gordon is just as excited to immerse herself into the theater community.
"I'm excited to meet new people and assimilate into the theater department," Gordon said. "I love the show as well and the music is very fun to sing and dance to."
Many are proud of their accomplishments, and upperclassmen wait for them with open arms on the main stage.
"These two are really talented, and it's exciting to see what they'll achieve in their next four years," said Alex Martin, junior. "Getting in early experience will really help them later on."
Catch Melia and Gordon on their first opening night of The Little Mermaid on April 20.
Leave a Comment
About the Contributors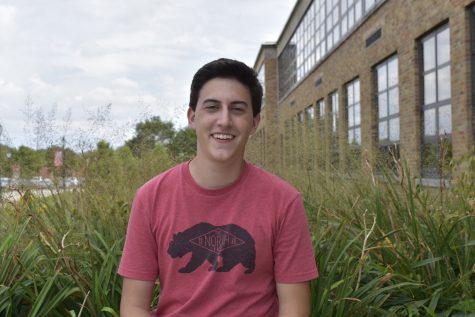 Zeljko Kospic, Writer
Zeljko Kospic, senior writer for Devils' Advocate, loves to write, socialize, and eat. He is a self-taught guitarist, with a passion for all music genres....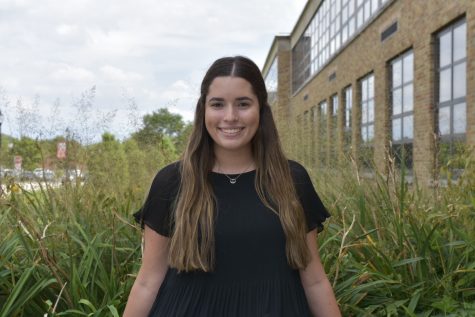 Magdalene Halikias, Photographer
Magdalene Halikias is a current senior and first year photographer "Devils' Advocate." Being an aficionado of music from all decades and all genres...