Red Devils excel at NUMUN Conference
International relations is always a hot topic, and jobs in organizations like the United Nations are just as hot. But how does one know if the job holds interest for them? What better than a Model program, one that introduces students to careers and disputes on an international level. Model UN is an activity found in schools across the nation, holding conferences that are a mock example of realistic, diplomatic-life settings.
"MUN is a mock international relations conference, with committees tasked with covering specific topics," said Heidi Wittwer, senior.
Model UN returned from the Northwestern Model UN conference this past weekend victorious, winning seven individual awards for hard work in a variety of categories including position paper writing, presentation during conference, and staying on policy.
The Northwestern conference is one of a few conferences that the Central club travels to, where they represent specific countries in certain crises, diplomatic conferences and policy creation. The club involves a great deal of preparation beforehand, including writing position papers and understanding international issues through the eyes of the countries your school represents. One of the opportunities of the club is this emphasis in not being specifically American.
"Learning about other nations' policies, and looking at things in a non western, non-American perspective is super great. I get to enrich my global palette in a hands on type of way," Wittwer said.
The members of the club have been selected through a tryout format, picking students that are not only well-versed in international topics and issues, but are solid writers, speakers and mediators.
During the weekend, club members engage in multiple different committees and conferences concerning a variety of topics that can range from terrorism, to refugees, to economy.
The weekend is constantly in character, meaning that students continue to be in the position of the country they represent. Even at late hours, the potential of a Midnight Crisis could call upon students to discuss urgent issues at early hours in the morning. Students at Central mainly represented Ghana and Cuba, with individual representation of specific people as well.
This weekends performance was exceptional, with seven students coming home with awards. The activity is not only engaging in a competitive sense, but is also a great lesson in international relations, allowing many students to even consider future careers in diplomatic fields.
Leave a Comment
About the Contributor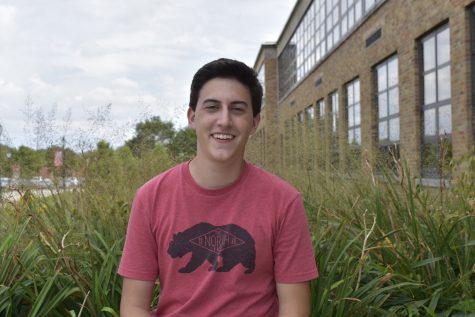 Zeljko Kospic, Writer
Zeljko Kospic, senior writer for Devils' Advocate, loves to write, socialize, and eat. He is a self-taught guitarist, with a passion for all music genres....