Nine things to do before you graduate high school
Graduation is soon. Like real soon. Like two weeks from now soon. Yet it seems like there's still stuff to do, places to see, people to meet and say goodbye to. So here's a list of things to do before you graduate, seniors. Some of you will take it, others will disregard it. Either way, let's make these last couple weeks count.
Keep those grades up: You may be checked out, but your teachers aren't. While you're planning days at the beach and in the city, your calculus teacher and literature class are piling up those end of the year projects on you. And they count, a lot. Not many points have gone into the gradebook this quarter, so each point counts. You want to walk across that stage at graduation. Don't let an L take that away from you.

Order one last Wing Toss: The cafeteria's Wing Toss will always have a special place in my heart. Before I leave Central, this meal has to be on my plate one last time.

Pet the goose: Or just stand near it. It's an icon.
Have an adventure: Spend a weekend downtown, or at Starved Rock. Get a group of friends, enjoy the nice weather, and say goodbye to the places we've called home for so many years.
Go to one last sports game: Red Devil Nation comes out in full force, and the atmosphere is crazy intense. Though football and basketball season are over, spring sports like baseball and volleyball still have many games ahead. Even if your future college has competitive sports teams, there's nothing like the student section during a game at Central.

Thank your teachers: There were days when we didn't think we could make it. It seemed like every teacher pushed us a bit too hard, or gave out a bit too much work. But hey, we got to the end. And that wouldn't have been possible without the wonderful staff filling the halls and classrooms of Central. They've prepared us for what's to come, and I couldn't be more thankful for that.

Take one last stroll through the school: You won't be back here for a couple of years. And it's strange to think that we won't be spending every day roaming the halls during passing periods. It's weird how nostalgia works, and you'll feel the effects next year when the halls you pass through are no longer Central's. Soak in the environment. Take one last glance.

Reflect: Whether you loved high school, or you hated it, these four years have been both a learning and growing experience. Look back at yourself, how much you've changed, for better and for worse. Reminisce on all of the friendships, difficulties, and memories you have. Say goodbye to them, and leave high school a little sad.

Graduate: This is it. You've made it. Back in 2013, when we were all tiny, oblivious freshman, 2017 seemed so painfully far away. But here we are. 1.5 weeks left. And what we all said we dreaded has become at least somewhat painful to part with. Congratulations, Class of 2017. We did it.
Leave a Comment
About the Contributors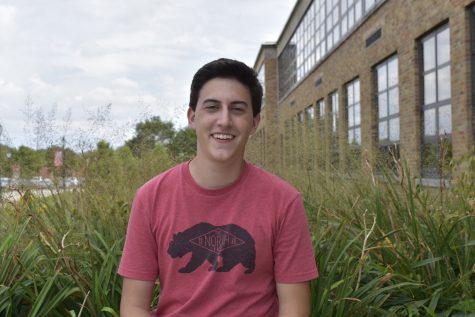 Zeljko Kospic, Writer
Zeljko Kospic, senior writer for Devils' Advocate, loves to write, socialize, and eat. He is a self-taught guitarist, with a passion for all music genres....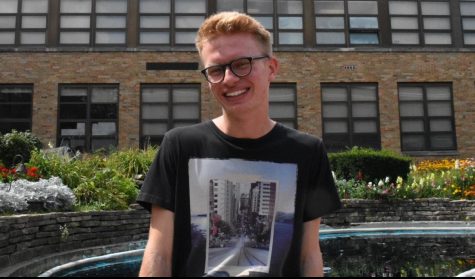 Nick Seda, Section Editor
Nick Seda, a senior at Hinsdale Central, is a section editor for multimedia on Devils' Advocate, whom enjoys traveling the world, taking pictures...