Staff members reminisce over the '80s
Whether it's the rise of '80s fashion or the popularity of shows like "Stranger Things", many find themselves drawn to this decade, and as Homecoming Week quickly approaches, the theme of "Back to the '80s" has many teachers reminiscing about what songs, movies, and personal moments made the decade so iconic.
For staff members who attended the school during the '80s, this theme has been particularly fun because it allows them to consider how the school has changed and stayed the same over the past few decades.
"It was an open campus when I went here," said Mrs. Jan Hall, student supervisor.
For other teachers, the similarities between the school then and now outweigh the changes that have been made.
"The auditorium still looks exactly the same," said Mr. Paul Woods, science teacher.
There were also a number of trends that many students took part in.
"My friends and I wore neon sweatshirts once a week," said Mrs. Sally Phillip, Activities Director. "The other clear memory I have is of all the perms people had."
While not all teachers attended Central as Mr. Woods, Mrs. Phillip, and Mrs. Hall did, the trends of the '80s seemingly remained consistent at most high schools. Math teachers Mrs. Lisa Korbitz and Mrs. Gina Gagliano confirmed how big hair and bright colors were staples of this time period.
"I miss the big hair," Mrs. Korbitz said.
Hair was often a top priority for people during the '80s, so students were always prepared for touch-ups.
"Everyone used to carry a comb in their back pocket," Mrs. Gagliano added. "Leg warmers were huge too."
Style was not the only memorable item from the '80s though. Movies, music, and other forms of entertainment made staff members nostalgic for their high school years.
Principal William Walsh recalled his favorite song from the '80s to be "Sweet Child O' Mine" by Guns N' Roses, while social studies teacher Mr. John Naisbitt favored "The River" by Bruce Springsteen.
"Anything Michael Jackson or Annie Lennox was great," said Mrs. Korbitz, who was also a fan of some of the more well-known '80s movies today, such as The Breakfast Club, 16 Candles, and even Ferris Bueller's Day Off, which will be shown this year after the powderpuff game to help kick off Homecoming Week.
To see more of the top '80s hits check out the Spotify playlist above.
Leave a Comment
About the Contributors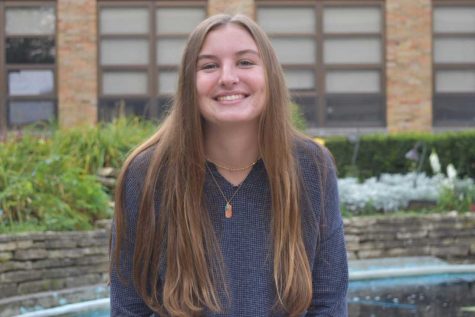 Samantha Moriarty, Writer
Samantha Moriarty is a junior who can most likely be found on the soccer field or on the couch. When she isn't waking up extremely early to fight for...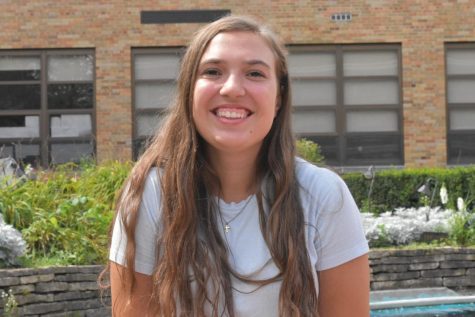 Michaela Malec, Photographer
Michaela Malec is a senior who can be found watching Hallmark movies or binging almost every show on Netflix. If Michaela is not on her couch watching...