On air with WHSD
"On air in 3..2..1…" The sign above the door lights up, displaying "RECORDING" in large red letters. In the recording studio, students proceed to use their two-hour time slot to play music, speak about topics that are important to them, and make conversation with their listeners.
After a long day at school, WHSD, also known as Radio Club, relaxes through the form of playing music and speaking over a microphone. With the "HSD" in "WHSD" standing for Hinsdale School District, the music is broadcasted locally near Hinsdale on the station 88.5 FM and online.
With nine different shows and two to three students per show, the club includes both upperclassmen and underclassmen.
To get into the club, students must go through a tryout process. Mr. Rob Russo and Mr. Alex Hipskind, the two sponsors of the club, host the tryouts.
"We have a tryout session where people come in and we say, 'Hey, give us an idea of what your show might be like, what your themes are, whether it's jazz or sports talk or politics,'" Mr. Russo said.
Once students are admitted to the club, they choose a specific "theme" for their segment, meaning they will play certain music or talk about certain topics specific to that theme.
Marissa Rohan and Grace Doyle, seniors, run the show on Wednesdays, which goes on air around 3:10 p.m.
"We play songs that we like, and broadcast them to the local area. The songs can't be explicit," Rohan said. "I like to play local bands from Chicago, so I just talk a little bit about the artists and how I know of them."
Members of WHSD share a common passion for music, and joined the club in order to broadcast and talk about songs they enjoy.
"I really like listening to music, and I want to share my music taste with other people," Doyle said.
The radio shows go on air three to four times a week. The shows' topics of discussion and music playlists vary based on the segment.
"I also do a Friday show, and we generally play classic rock and mix in modern and alternative music," Rohan said. "We talk about the artists, the weather, current events, things like that."
Music is the common thread that links the members WHSD, or Radio Club, together. By sharing their favorite songs and speaking about topics they care for, the members build a bond with their listeners as well.
"The students in WHSD kind of design their own shows," Mr. Russo said. "Just one big happy family, I think is the best way to describe the club."
Tune in Wednesday through Saturday to 88.5 FM to listen to the student-run broadcasts.
View Comments (1)
About the Writer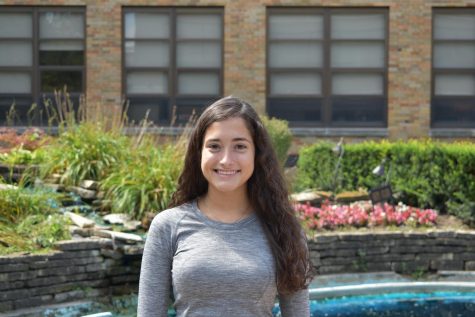 Michalea Halikias, Managing Editor
Michalea Halikias is a senior who can often be found shopping online, listening to music, or hanging out with her friends. She loves watching Master Chef,...